The handleless innovation for your premium kitchen.
Miele. For everything you really love.
Put your trust in Miele ArtLine built-in appliances with Touch2Open and SoftOpen technology.
Setting standards – with a passion for purist design
For me, perfection means creating something unique with a distinctive look. A design which represents perfect simplicity and user-friendliness.
Dr Christiane H., product designer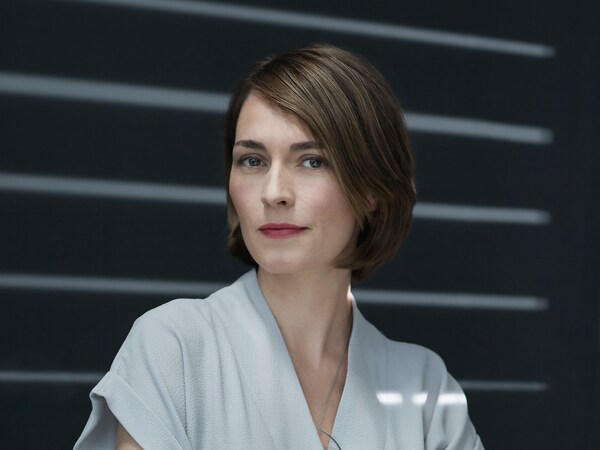 A design statement in a class of its own
Miele ArtLine. Minimalism at its best.
Pure, clean and completely handleless: Miele ArtLine is the first design-led line of innovative built-in kitchen appliances which can be built in flush thanks to their completely flat fronts. The clean-cut styling brings together your cooking, dining and living areas in perfect harmony.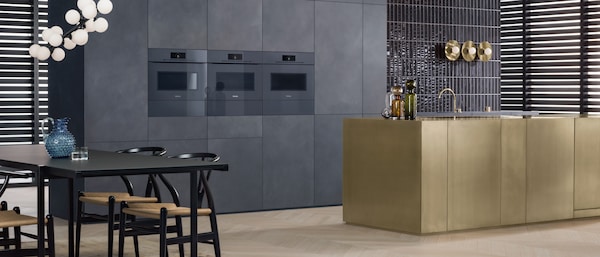 Miele ArtLine in Obsidian black
The interplay between light and shade gives the surface a sense of depth and reveals enchanting reflections.
Miele ArtLine in Obsidian black
Fronts made from pure glass embody perfect minimalism. Miele ArtLine in Obsidian black is timelessly elegant and creates a very special aesthetic quality.
Miele ArtLine in Brilliant white
Brilliant white emphasises the lightness and clear lines, and underlines the minimalist design.
Miele ArtLine in Brilliant white
Whether in puristic white or colourful kitchens, Miele ArtLine in Brilliant white is the perfect choice as it blends in harmoniously or provides dramatic contrasts.
New: Miele ArtLine in Graphite grey
This on-trend colour softens straight lines and lends your kitchen a sophisticated appearance.
New: Miele ArtLine in Graphite grey
Embrace the latest kitchen trend with Graphite grey. This dark and cool tone exudes pure elegance and subtle design.
Handleless user convenience
When I imagine a perfect working environment, I think of something minimalist: linear lines, clean edges and control at the touch of a fingertip. I like to have everything tidy – otherwise, I find it difficult to work.
Sebastian B., entrepreneur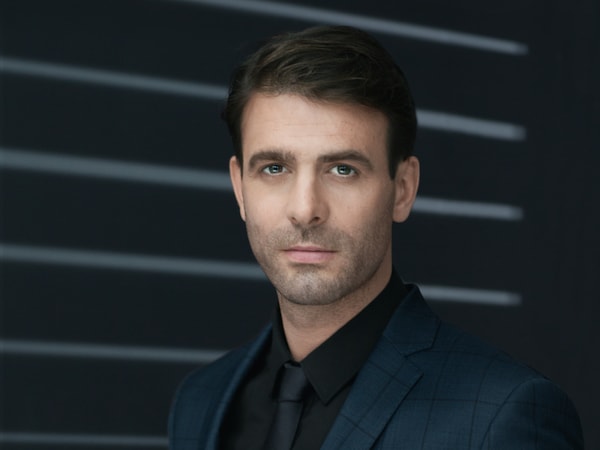 The innovations behind this handleless design.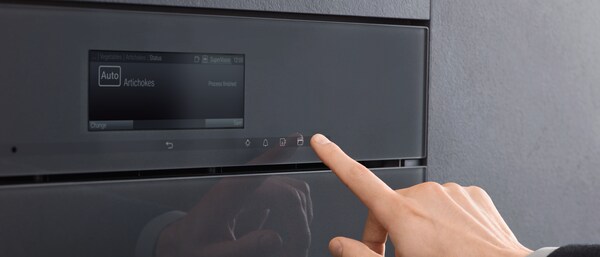 Touch2Open: open at the touch of a fingertip
The solution for handleless kitchen design: simply touch the integrated sensor control gently and the doors on your steam oven, oven or microwave will open and unlock with ease.
SoftOpen: gentle and effective
SoftOpen ensures that the door glides gently into its final position. You won't find a more effective way to open a kitchen appliance.
DirectSensor: innovative touch controls
The required functions are activated by a single tap on the symbols on the display. You can enter settings, such as the temperature and time, using the touch element to the right of the screen.
DirectSensor: innovative touch controls
Touch elements replace rotary controls and buttons: with DirectSensor, you can enter settings, such as the temperature and time, and select functions with ease.
M Touch: intuitive touch display
Select functions from the appliance's menu by simply swiping, scrolling or tapping, just as you would on your smartphone – thanks to M Touch, you will quickly find what you're looking for.
M Touch: intuitive touch display
With a discreet look and intuitive user navigation, you will find the automatic programme you're looking for on your steam oven straight away. The clear-text display ensures that the information is perfectly visible. Alternatively, you can set the function and temperature on the oven in just a few steps. With M Touch, this is more elegant and intuitive than ever before.
Perfection down to the smallest detail
Preparing perfect macarons has always been the most prestigious achievement in patisserie. What's the secret? The precise interaction between all of the components and absolute perfection. It's something that I also demand of my kitchen.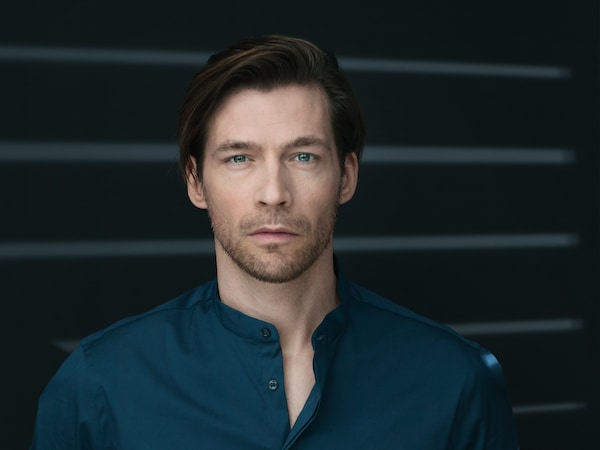 Handleless kitchen solutions – complete harmony from a single source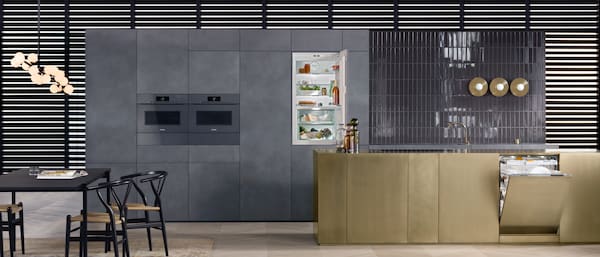 Hobs, dishwashers and coffee machines – discover more innovative Miele appliances which can be integrated seamlessly into the design of your handleless premium kitchen alongside the Miele ArtLine built-in appliances.
Dishwashers with Knock2open
It's not just incredibly easy, but also really convenient. An innovation that you can enjoy every day.
Dishwashers with Knock2open
How do you open a fully integrated dishwasher with a completely handleless front? Simply knock twice on the front – the door will open automatically thanks to Knock2open.
Hobs – completely seamless
Precisely integrated: the frameless electric hobs with or without induction technology can be installed flush into the worktop.
Refrigerators and freezers
Miele built-in refrigerators and freezers do not just guarantee top-level conditions for dairy products, vegetables, etc. – they also fit in perfectly with different kitchen designs.
Coffee machines – perfectly integrated
Enjoy your perfect coffee, whatever your taste: Miele built-in coffee machines have many talents and fit seamlessly into a run of ArtLine appliances.
This might be of interest too