5 Reasons to Upgrade your Glasswasher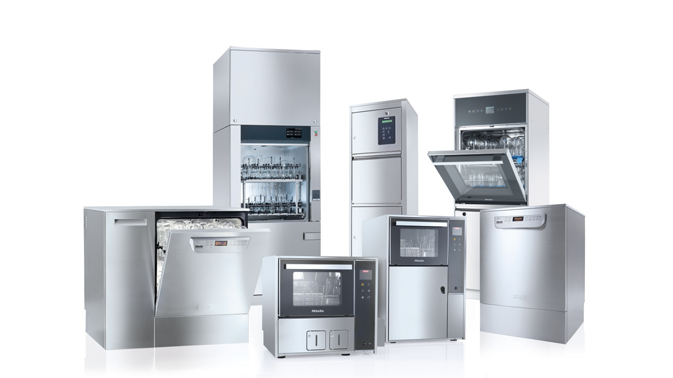 Is the glassware washer in your laboratory performing to its best?
We know ensuring your glassware is completely clean should be a top priority to avoid any potential contaminants and residue which could undermine your research. But is your current glassware washer up to the job?
Technology is constantly improving so if you have been using your laboratory glassware washer for a while, it may be time to consider an upgrade. Here are five reasons you should think about investing in one of Miele's products for your lab:
1. Feel more confident about cleaning quality
If you have any uncertainties about how well your current washer is cleaning your glassware, it could well be worth looking into buying a replacement. It is essential that you have confidence in the machine you are using to minimise the risk of any contamination which could jeopardise your projects and prove costly to your laboratory. With Miele, you can be sure of the quality of your cleaning with complete documentation of the entire process for your peace of mind. Our variable-speed heater pump uses high pressure to ensure all contaminants are removed from your equipment, while low pressure guarantees complete wetting of every item in each load. Additional conductivity monitoring equipment detects any residue and further rinses will be carried out to an acceptable analytical level.
2. Take advantage of the latest features
Buying a new glassware washer for your laboratory allows you and your team to benefit from new features designed to save time and reduce the risk of costly breakages. You can choose from a range of accessories which will hold your glassware securely in place as it is cleaned and our programmable controls are easy and convenient to use and offer a high level of flexibility. Our machines also offer faster wash times and more efficient drying cycles, allowing you to speed up the process of cleaning your glassware and getting it ready for use. And if space in your laboratory is an issue, Miele's new SlimLine washers provide large capacity without having to sacrifice too much of your workspace.
3. Do your bit for the environment
Investing in a new glassware washer allows you to reduce your laboratory's carbon footprint and take advantage of the very latest eco-friendly technology. At Miele, we have worked hard to improve the efficiency of our machines, using innovative technology to reduce the consumption of energy, water and chemical agents without compromising on the quality of reprocessing results. Our AutoOpen function makes the drying process quicker without using valuable energy the machine's door will automatically open to allow residual moisture to escape once the temperature inside the wash cabinet has fallen lower than 70C. Did you also know that 96% of the components used in a Miele glasswasher are recyclable?
4. Choose a bespoke solution
If your current laboratory glasswasher doesn't completely meet your requirements, we can offer a bespoke solution tailored to your needs. Our new "Easyload" injector modules can be designed specifically for your requirements. Whatever challenges your laboratory has to overcome, our technicians can adapt one of our machines to perfectly meet your individual circumstances. Our pre-sales service includes complimentary site visits to determine specific requirements, CAD drawings to ensure your equipment is optimally placed in your lab as well as support with tender applications.
5. Benefit from exceptional aftercare and support
Your relationship with Miele doesn't end when you buy one of our laboratory glassware washers. We offer a comprehensive aftercare service for your peace of mind so you don't have to worry about technical problems delaying your research or causing downtime in your laboratory. With a UK-wide network of expert technicians, we can quickly respond to any issues so you can continue your work with the minimum of interruption.