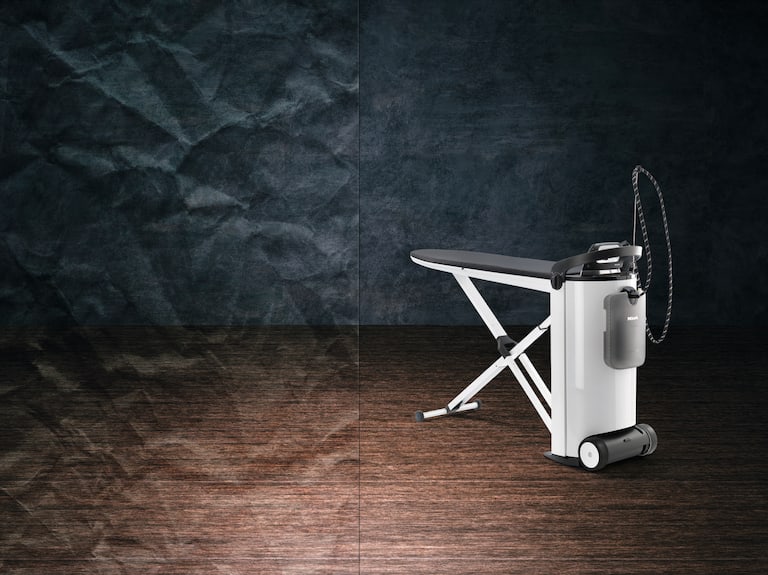 Makes ironing a pleasure – PIB 100 steam ironing system
When conventional domestic appliances are stretched to the limit in the face of hours of continuous use, the PIB 100 proves to be a strong and enduring all-rounder. Its many features excel in three respects: in terms of convenience, efficiency and durability.
Key benefits at a glance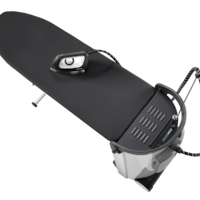 PRACTICAL CONVENIENCE
Want to take the ironer upstairs to do your work? Not a problem: the compact light-weight unit can be rolled along on its low-noise wheels and is set up and ready for work again in next to no time thanks to its patented 1-2 lift system.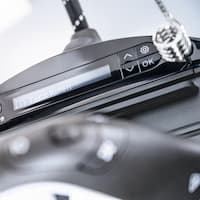 TECHNOLOGY FOR PROFESSIONAL RESULTS
Thanks to its precise and efficient steam technology, this system keeps on ironing blouses, uniforms, favourite trousers and your guests' business shirts to perfection for at least three hours.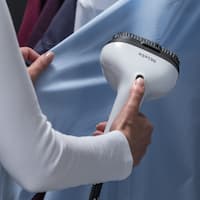 CAREFREE OPERATION AND MAINTENANCE
Thanks to an intuitive display, the ironing system is extremely simple to use and, thanks to its CE certification, insured in the event of a fault.
Product overview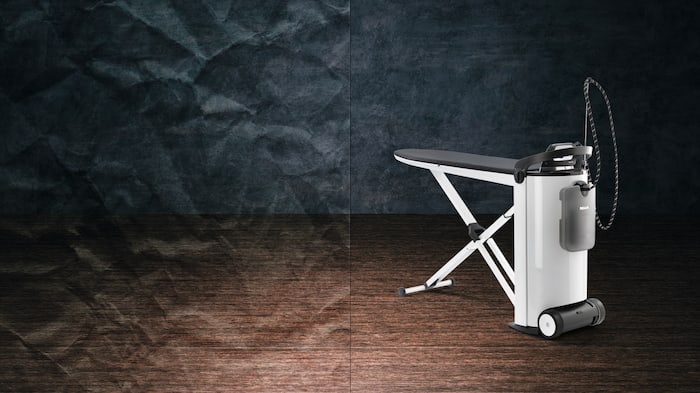 PIB 100 steam ironing system
With a large water container for prolonged ironing time and the perfect results.
1.

Patent EP 2 169 108 B1

2.

Patent EP 2 233 632 B1