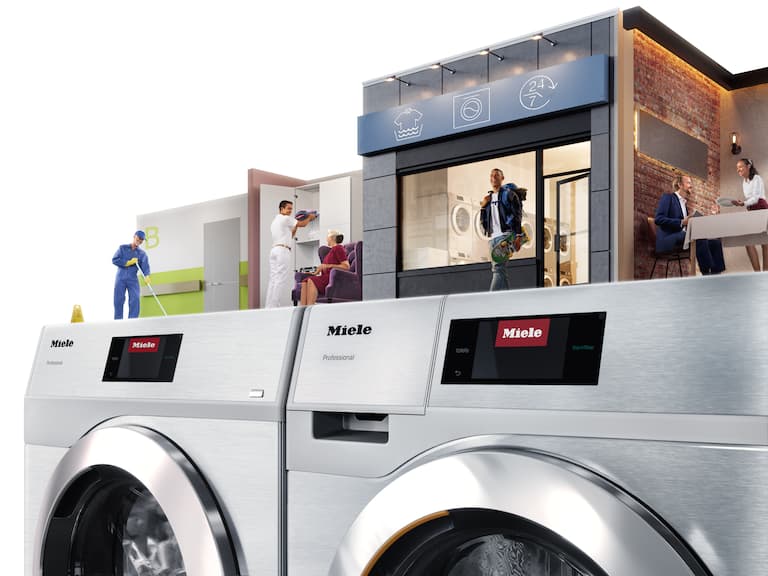 The Little Giants from Miele
Discover the compact washing machines and tumble dryers for commercial use – and discover innovative technologies for even greater cleaning performance, economy, user convenience and flexibility.
Performance is everything.
The Little Giants are available in two high-performance series. Washing machines and tumble dryers from the Performance series excel in terms of short programme running times, thorough cleaning and superb economic efficiency, whilst our Performance Plus machines also feature various drum volumes, a full-touch colour display with clear text display in 32 languages and connectivity.
Little Giants Performance series:
Convincing performance for commercial users.
Performance washing machines
Short programme running times: washing takes just 49 minutes
Gentle wash process thanks to patented honeycomb drum
High load capacity of 7 kg
Thorough removal of soiling by commercial wash programmes
Convenient operation using ergonomic "M-Select" rotary control
Sustainable savings of water and electricity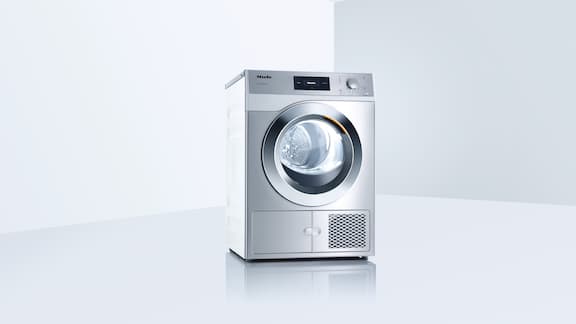 Performance dryers
High load capacity of 7 kg
Very short programme running times of just 37 minutes
Target-group specific programmes
Convenient operation using ergonomic "M-Select" rotary control
Optimum drying thanks to Miele's PerfectDry system
Compact footprint of just 0.5 m²
Little Giants from the Performance Plus series:
Uncompromising high-end solution for the most demanding situations.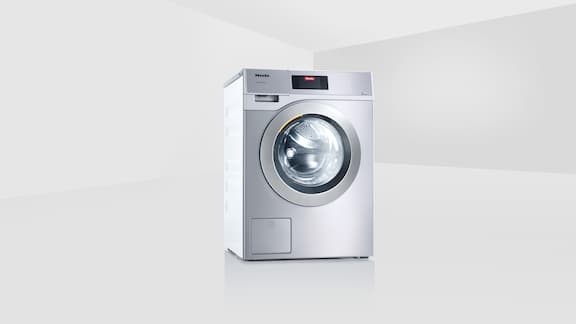 Performance Plus washing machines
Convenient interface with full-touch colour text display
Simple navigation in up to 32 languages
LAN and WiFi connectivity
Simple reservation and payment thanks to digital connectivity options
Optimal drum size thanks to choice of volumes: 7 kg or 8 kg
Sustainable savings of up to 22 % for water and 28 % for electricity
Product longevity: designed for 30,000 hours of operation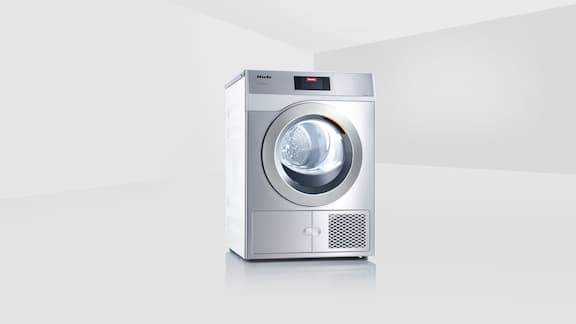 Performance Plus dryers
High load capacity of 8 kg
Very short programme running times of just 42 minutes
LAN and WiFi connectivity
Maximum user convenience with full-touch "M Touch Flex" colour display
Optimum drying thanks to Miele's PerfectDry system
Compact footprint of just 0.5 m²
A solution for every industry.
Whether you manage a restaurant, care home, hairdressing business or rented accommodation – the Little Giants from Miele are the ideal match for commercial laundry-care requirements.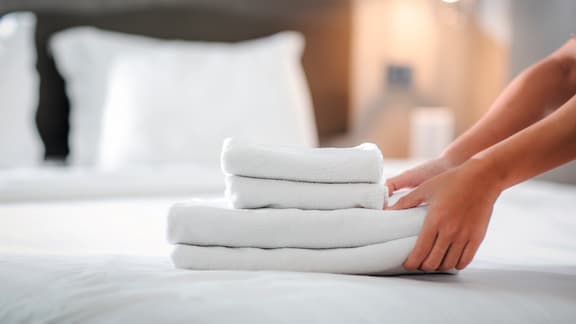 Hotels and catering
A solid foundation for first-class hospitality.
Well-laundered textiles are the showpiece of every hotel or restaurant and contribute in a major way towards guests feeling at home and their willingness to return.
To ensure that towels, bathrobes and tablecloths are available again after use in the shortest of turnaround times, the new Little Giants feature commercial programmes specifically designed for hotels and restaurants, washing and drying laundry in just 86 minutes.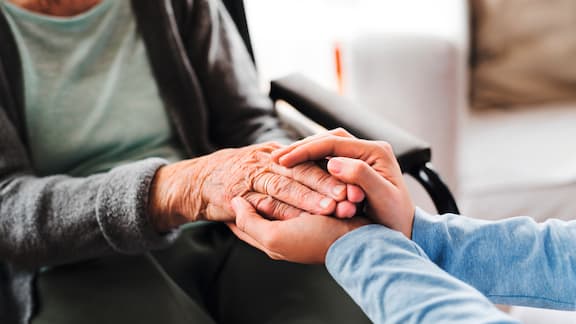 Care homes
A solid foundation for considerate care.
In care and nursing homes, the attention of staff contributes just as much to a sense of well-being and feeling at home as hygiene, cleanliness and the careful treatment of personal garments.
With their special-purpose disinfection programmes, the new Little Giants from Miele clean thoroughly and gently and meet the highest standards of hygiene. Thanks to extremely short cycles and their intuitive interface, the new machines ideally support processes in institutional care.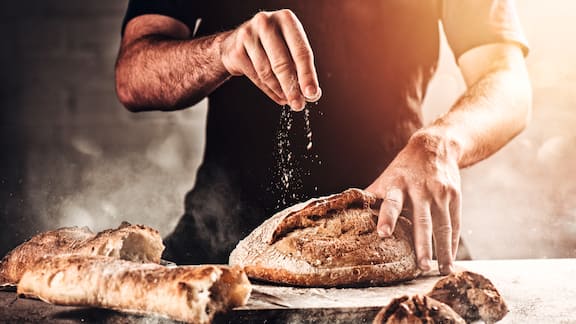 Small businesses
Just the job for satisfied customers.
Whether you run a hairdressing salon, a café or a butcher's shop – any business striving to offer their customers an excellent service needs a professional solution when it comes to laundry care to free up time to devote to the core business.
With the new generation of Little Giants, the cleaning and drying of your textiles is simple, convenient and time-saving. Tailored special programmes wash and dry both thoroughly and gently. And, thanks to their compact dimensions, the new machines are ideal for installation in small rooms.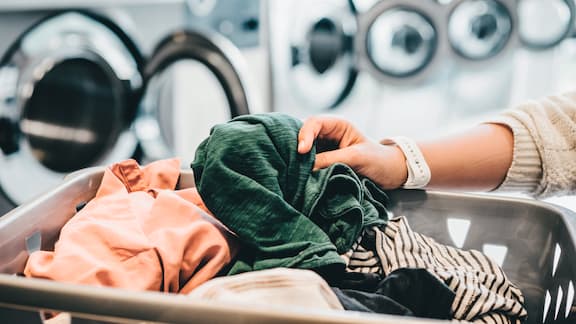 Rented accommodation
A solid foundation for uncomplicated living.
A professional approach to washing and drying increases levels of comfort in rented accommodation enormously.
Characteristics such as extreme durability, low operating costs and a touch display with clear text in many languages make Little Giants the perfect proposition for housing associations where large volumes of laundry need to be washed whilst at the same time catering for the individual needs of different users. And what's more, reservations and payment processes are simplified thanks to connectivity.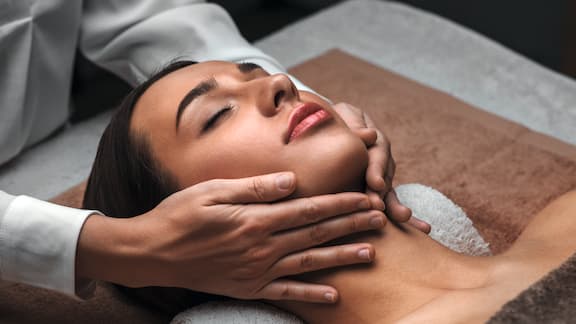 Other industries
The foundation for untold opportunities.
Of course, the Little Giants can also be used in many other areas, such as spas, fire stations, on board yachts or in childcare facilities.