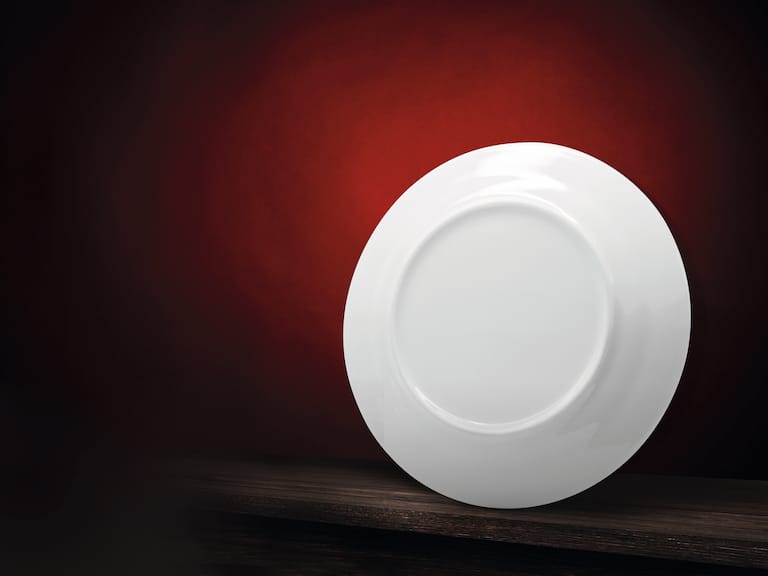 SmartBiz – the dishwasher that thinks outside the box.
SmartBiz dishwashers are not only devoted to your business: this intelligent commercial solution excels by combining excellent cleaning results with short programme running times lasting just 36 minutes. All dishwashers from the SmartBiz entry-level series come complete with plug and cable and ensure that clean crockery is available as fast as possible in the hustle and bustle of working life.
The right solution for every requirement
In hectic day-to-day life, hygienic crockery has to be ready for use again in next to no time.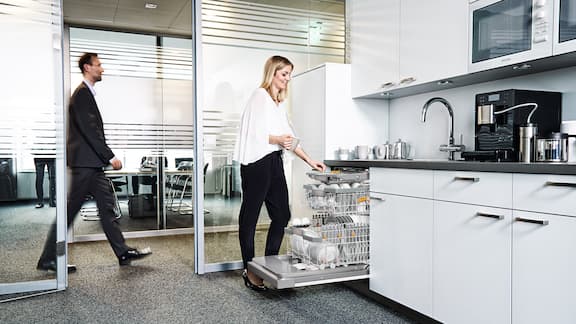 Offices/coworking spaces
Mountains of crockery after meetings and customer events are a thing of the past. For several wash cycles per day with short running times and easy operation.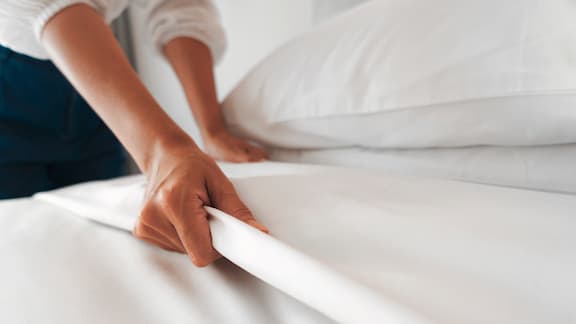 Guesthouses/B&Bs
Make your guests feel completely comfortable. Clean crockery for breakfast and tea in no time at all.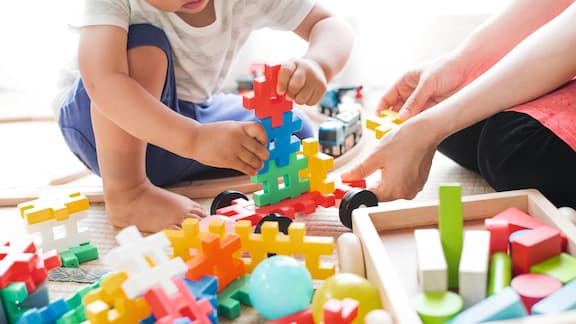 Nurseries/schools
Keep the focus on childcare and get the crockery clean again quickly after mealtimes.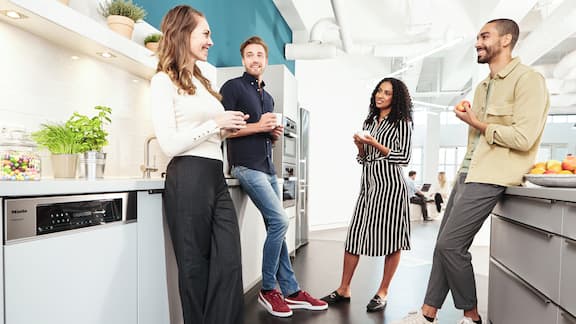 Other small business and domestic-type applications
Whether it's for a hairdressing salon, a shared flat or a kitchenette: the SmartBiz dishwasher keeps crockery clean and kitchens tidy in situations where domestic dishwashers reach their limits.