Miele Professional
Systematic solutions for fire brigades and emergency services
The protective clothing and equipment used by fire brigades and the emergency services is often highly contaminated. We have the solutions you need for cleaning it on site.
Contact us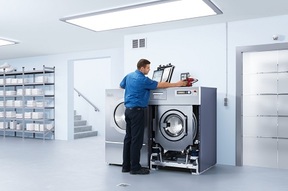 Miele service contracts
Regular checks by Miele Service contribute towards avoiding breakdowns and the knock-on consequences. Specially trained service technicians check the condition, functionality and safety of your appliances.
Pre-emptive maintenance allows potential faults to be pinpointed and dealt with before they manifest themselves. This proactive approach involving inspection, maintenance and servicing contributes to retaining the value of a machine and thereby safeguarding investments.
More information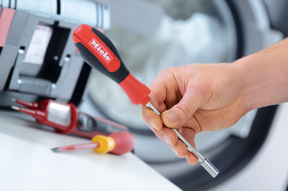 Miele Service
Professionals for professionals. As well as first-class service you can expect perfectly qualified after-sales service technicians who are able to repair 90% of all breakdowns on site and at the first visit. Missing replacement parts are acquired for the next day.
More information