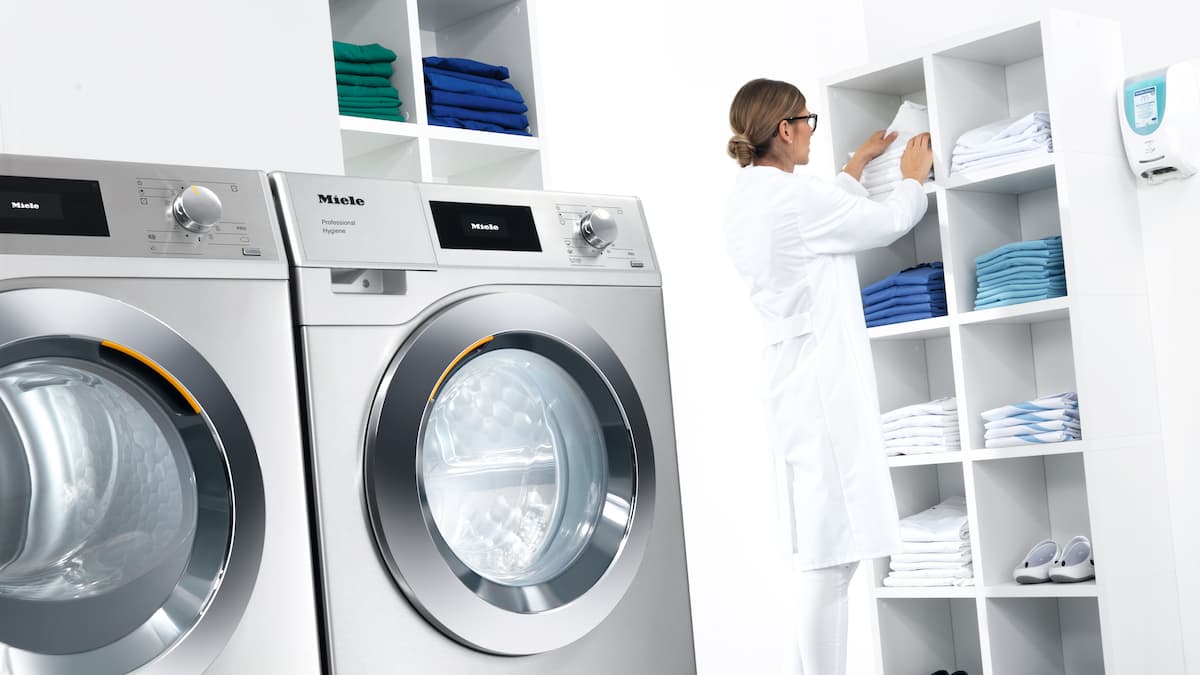 First-class washing and rinsing results for special requirements
Comfort and efficiency for the toughest demands: if the volume of laundry and load items is high, short programme running times are needed. Washing machines and dryers from Miele Professional help to ensure efficient laundry care processes that conserve resources. The commercial dishwashers ensure that even large volumes of crockery, glass and cutlery are clean and ready to use again in no time. The robust and durable machines enable reliable operation, particularly for special offshore requirements, on oil rigs or in large families.
Perfect solutions for your industry
If piles of laundry and crockery are growing to a size that is not normal for a household, these large quantities need to be cleaned in the shortest possible time. If dishwashers and washing machines are in permanent operation, it is also necessary to operate in a way that saves water and energy so that costs are reduced. Industrial washing machines, industrial dryers and commercial dishwashers from Miele Professional offer impressively short programme running times, as well as a large capacity and simple operation. Their robust design, reliability and long service life make these machines trusted everyday helpers. This is a future-proof procurement that can be relied on in the long term – for efficient and straightforward washing and rinsing.