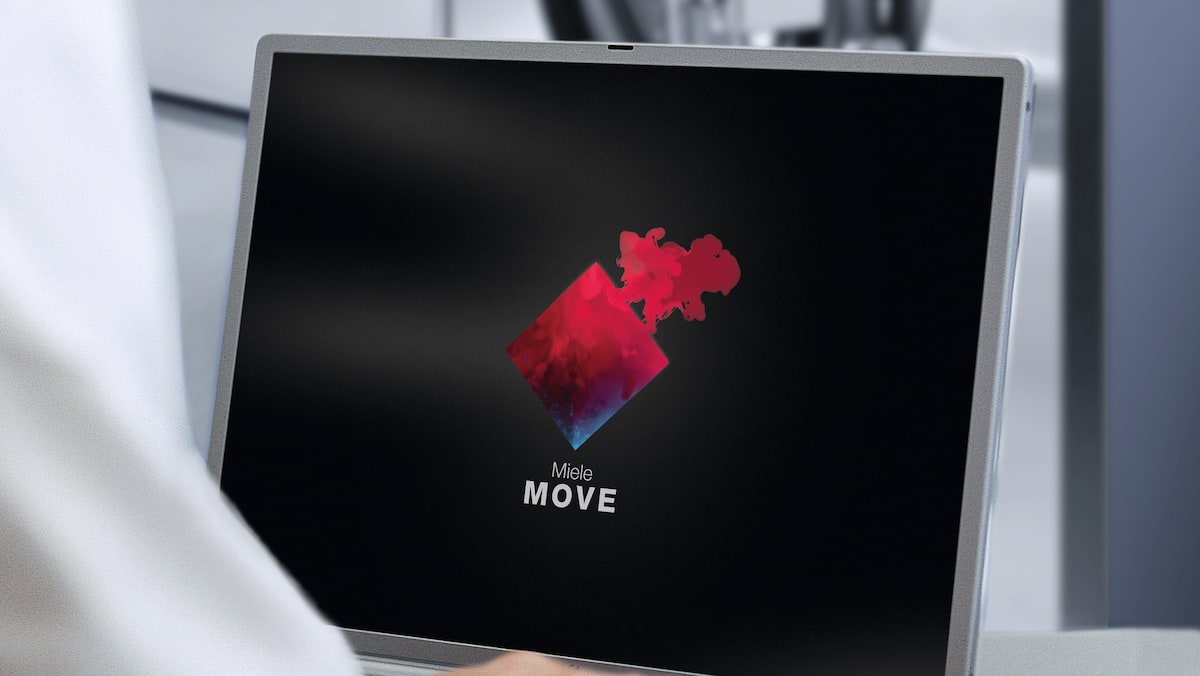 Miele MOVE
Your digital solution for efficient machine, data and process management.
MOVE your business
For business owners, digitalising processes is key to success. Miele MOVE connects commercial machines, improves processes and helps to cut running costs: intuitively, transparently and efficiently. The platform combines intuitive user interfaces with intelligent assistance tools, opening up new opportunities for transparent machine management.
Simple, quick, professional: using Miele MOVE
Does digital machine management sound too complicated? With Miele MOVE, it is incredibly easy. Miele MOVE works on all terminal devices and across all connected Miele Professional machines. The platform can be used directly from desktop PCs, tablets and smartphones.
Miele MOVE – Our compatible machines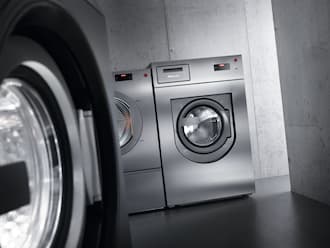 Benchmark
PWM 514
PWM 514 Mop Star
PWM 514 Self Service
PWM 520
PWM 520 Mop Star
PWM 520 Self Service
PWM 912
PWM 912 SOM
PWM 916
PWM 916 SOM
PWM 920
PWM 920 SOM
Little Giants
PWM 307
PWM 506 (Mop Star 60)
PWM 508 (Mop Star 80)
PWM 508
PWM 507
PWM 507 Special
PW 507 Hygiene
PWM 906
PWM 907
PWM 907 Self Service
PWM 908
PWM 908 Self Service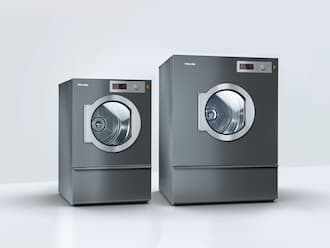 Benchmark
PDR 514
PDR 518
PDR 522
PDR 528
PDR 544
PDR 914
PDR 918
PDR 922
PDR 928
PDR 944
Little Giants
PDR 307
PDR 307 HP
PDR 507
PDR 507 Special
PDR 507 HP
PDR 508
PDR 908
PDR 908 HP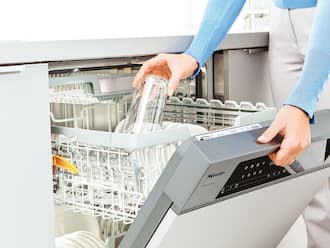 PFD 100
PFD 101
PFD 101 U
PFD 101i
PFD 102i
PFD 103 Sci XXL
PFD 104 SCVi XXL
PFD 400
PFD 401
PFD 402
PFD 404
PFD 405
PFD 407
PFD 408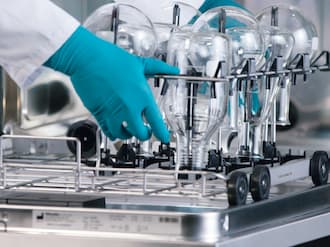 PG 8583
PG 8593
PG 8583 CD
The next step – don't let your business get left behind.
Connected is always better: discover the benefits of digital machine management and professional process optimisation to save time, money and a whole lot of work.
FAQs
Miele MOVE optimises the management of washing machines, dishwashers, tumble dryers and laboratory glasswashers from Miele Professional's smart model series. You are able to access data for your connected machines from anywhere and keep a constant eye on your entire pool of devices. This gives you much more control over locations, utilisation, performance data and troubleshooting processes. As a result, you are able to improve efficiency, transparency and economic efficiency within your business.
Miele MOVE is suitable for all organisations and businesses who are eager to digitalise their machine data. Using the digital platform by Miele Professional, you can observe, analyse and optimise your processes.
Because Miele MOVE is a digital online application, all you need is an active Internet connection and an up-to-date browser (Firefox, Chrome, Edge or Safari).
Connecting your Miele Professional machines is incredibly easy. Sign up here on our registration page. Once you have received an activation e-mail, you will be able to log straight into your account. There, you can simply enter your company, add new machines and add various users – no sooner than you have done that and you and your team will be able to access various analysis and management tools. Watch our film to see just how easy it really is.
Miele MOVE is a digital platform by Miele Professional. Here, you are able to connect all compatible machines with Miele MOVE and manage them at any time from your computer, tablet or smartphone. Please see above for an overview of compatible machines and their respective model numbers.
The basic Free Miele MOVE package is completely free of charge. With the Starter and Advanced packages, you can use additional advantages generated by digitalising your Miele Professional machines; these packages also allow you to add a larger number of machines and users. The registration process itself is non-binding and free of charge and can be cancelled at any time.
You'll find more information for your sector here:
Contract cleaning
Hotels & restaurants
Retirement and care homes
Laundry care and textile cleaning
Laboratory