Hotel Rackmers Hof
Nowadays, the comfortable suites in Rackmers Hof invite you to relax and enjoy your stay whatever the time of year. Guests can enjoy the sunshine, the beautiful fruit garden and the peace of this island village from their own private terraces as they sip a glass of wine. The lovingly renovated and extended historical building offers the ideal conditions for an incomparable island holiday in the heart of the island of Föhr.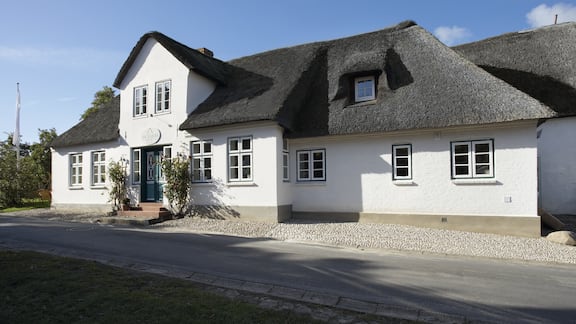 Luxury address in green gardens
An island in the centre of the Schleswig-Holstein Wadden Sea National Park: Wide beaches, fresh water marshes and forest areas characterise the area as well as the Frisian villages with their historic reed-thatched captains' houses. The island of Föhr has slightly more than 8,000 inhabitants, who primarily survive from the tourist trade. The small island villages in particular are a haven of peace, as well as the little town of Wyk. And travellers may come across a very special kind of hostel in the centre of this island idyll. The family-run hotel Rackmers Hof, which dates back to the time of the Föhr seafarers, can be found in the peaceful Frisian village of Oevenum.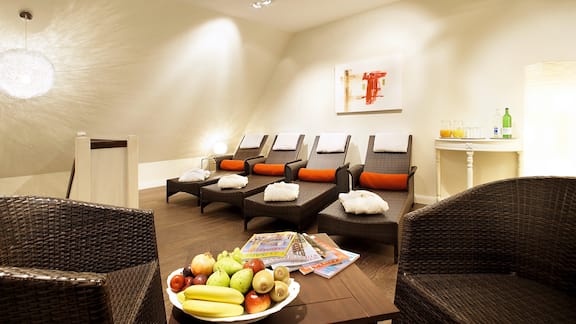 Rackmers Hof offers you a range of professional massages that are very popular among its guests. The offering includes almost every proven treatment. Naturally, an individual programme can be designed according to your wishes. The Miele Professional laundry equipment guarantees that towels and laundry are always available both in the wellness and in the living areas. And the clean breakfast experience is guaranteed by the Miele Professional dishwasher, which, thanks to its performance and easy integration in the kitchen delivers perfect results.
Learn more about related industries
You will also find our expertise in other reference objects