Maintenance & Service
With over 250 technicians covering the country you are guaranteed high-quality service and a quick response.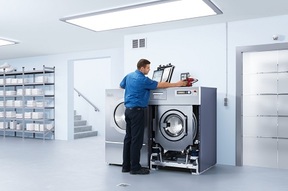 Miele service contracts
Regular checks by Miele Service contribute towards avoiding breakdowns and the knock-on consequences. Specially trained service technicians check the condition, functionality and safety of your appliances.
Pre-emptive maintenance allows potential faults to be pinpointed and dealt with before they manifest themselves. This proactive approach involving inspection, maintenance and servicing contributes to retaining the value of a machine and thereby safeguarding investments.
More information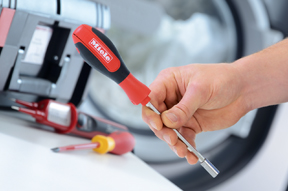 Miele service
Professionals for professionals. As well as first-class service you can expect perfectly qualified after-sales service technicians who are able to repair 90% of all breakdowns on site and at the first visit. Missing replacement parts are acquired for the next day.
More information