Solutions for Small Businesses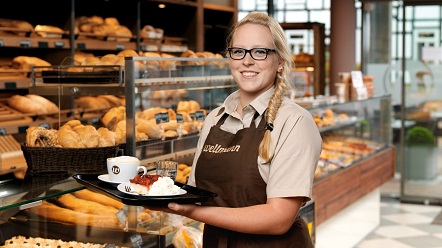 Innovative commercial technology for everyday professional use
Brilliant results - fast and reliable
The economic and efficient care of textiles and wash ware is of decisive importance, especially in small businesses. For many different textiles and stubborn stains, the tried and tested Little Giants are the efficient solution. Large mountains of laundry, frequent washing and stubborn soiling quickly bring "normal" washing machines to their performance limits. The consequences are: inefficient use of energy and unnecessary costs for electricity, water and detergent; extreme stress on wearing parts and expected high repair costs. Little Giants are the professional solution for all users who place the highest value on reliable quality, profitable time advantages and cost-reducing energy savings.
Miele Professional meets the wide range of requirements for small businesses with their powerful professional dishwashers. Thanks to a spacious washroom, large quantities of crockery and bulky crates and trays can be accommodated. The short running times of these appliances offer maximum flexibility and are also extremely economical.
Read more
Subject to technical changes; no liability accepted for the accuracy of the information given!