Miele Professional
Solutions for nurseries
Guaranteed hygiene and maximum protection against germs while fulfilling all legal requirements – Miele Professional solutions for nurseries and day care centres


Contact us
Less dishwashing, more playing
Cleaning up after lunch takes no time at all with the Miele Professional system solutions for cleaning crockery and glasses. Large amounts of crockery can be cleaned quickly. Miele Professional takes care of the dishes, leaving nursery staff with more time for the children.
The benefits for you with Miele Professional
Fresh-water system for top-class cleaning performance and hygiene
Appliances which can be built under for perfect integration in kitchen units and runs of units
A variety of basket and compartment accessories for customised loading
Hygienic cleanliness even with short cycles
Easy to operate thanks to an extensive programme overview and clear text display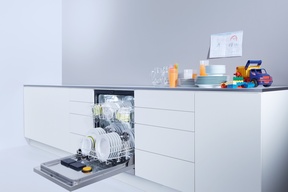 Hygiene and cleanliness
With the fresh-water system, Miele Professional is setting new standards in terms of hygiene. The water is replaced during each wash phase, meaning that microorganisms are targeted and effectively eliminated, guaranteeing consistently hygienic results. High final rinse temperatures of around 93 °C eradicate all manner of germs, leaving crockery and bottles perfectly sterilised.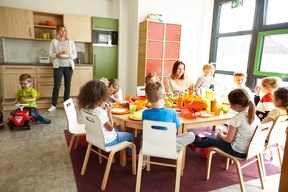 Fast and flexible
Our dishwashers deliver optimum results in next to no time: a hot water connection, powerful heat pump and intelligent Miele dishwashing technology ensure wash cycles are even more efficient, with the shortest cycle just 5 minutes in duration. All settings can be changed individually and precisely adjusted to the hygiene requirements in your childcare facility.
Go to fresh water dishwashers
Go to tank dishwashers
Go to throughfeed dishwashers
Bottles, pots and pans, and plates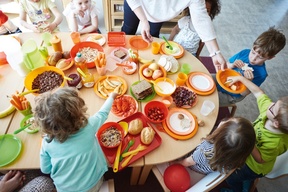 With the innovative fresh-water systems from Miele Professional, crockery and bottles are cleaned hygienically: the wash water in the machine is replaced after each cycle.
Temperatures up to 93 °C ensure that glass and porcelain are sterilised effectively (standard domestic appliances usually only reach up to 70 °C).
The Miele Professional dishwashers are also particularly fast: with wash cycles under 5 minutes in duration, cleaning up after dinner is child's play!
Plastics like beakers and hard toys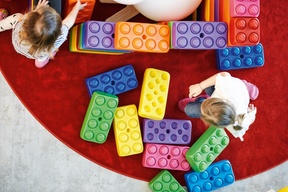 Hard plastic products such as beakers and even toys can also be cleaned thoroughly using Miele Professional appliances
Contact us