Miele Professional
Solutions for nurseries
Guaranteed hygiene and maximum protection against germs while fulfilling all legal requirements – Miele Professional solutions for nurseries and day care centres


Contact us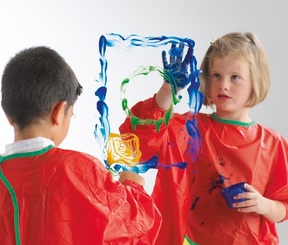 From large laundry loads to colourful stuffed animals and dirty toys – thanks to the patented Miele honeycomb drum, your washing is hygienically cleaned even in short cycles, all without damaging the load items.
With our Miele Professional tumble dryers, your washing is dry in no time at all. From vented to heat-pump dryers with gas, electric or hot water heating, our powerful models are available in a variety of sizes and versions.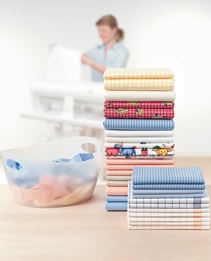 Kitchen textiles, tea towels, cleaning cloths, aprons and pinafores
Everyday kitchen laundry such as tea towels, cleaning cloths, aprons and pinafores are cleaned and disinfected at temperatures of 95 °C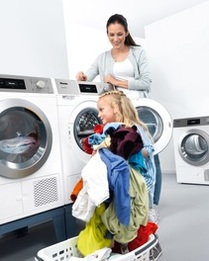 Upholstery, blankets, children's mattresses and covers
Thanks to the large door opening and patented honeycomb drum, even larger load items such as upholstery, blankets and even children's mattresses can be washed in the Miele Professional machines. The patented honeycomb drum and thermo-chemical disinfection programme ensure hygienic cleanliness without damaging the material.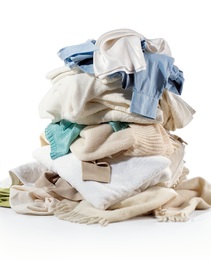 Stubborn stains, infections and parasites
Unexpected stains caused by urine, faeces, vomit or blood, for example, as well as infections or parasites can be dealt with quickly and easily: with Miele Professional, your textiles are ready for use again in no time, with contagious diseases and even head lice prevented from spreading any further.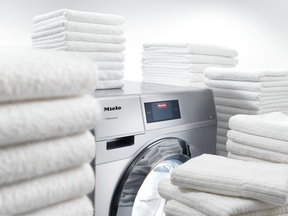 Hygienic cleanliness
Alongside a range of quick domestic programmes, our Miele Professional washing machines also feature specially developed wash processes for thermal and chemo-thermal disinfection. For example, in the event of illnesses caused by contagious viruses or an outbreak of head lice, these can de dealt with straight away, preventing them from spreading further.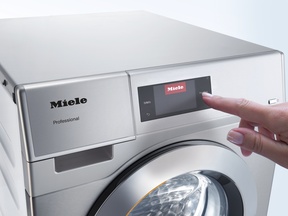 Convenient operation
Your washing machine's clear text display helps you make quick selections. You can change individual wash settings to match your personal preferences in no time. The expansive drum offers plenty of space, with the large door opening making even bulky items a breeze to wash. Entire down or synthetic duvets as well as cushions, for example, can be washed in accordance with hygiene standards in our Miele Professional models with a loading capacity from 8 kg.
Go to washing machines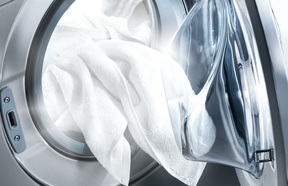 Perfect drying of all fabrics
The specially developed PerfectDry technology constantly measures the residual moisture in the laundry and adjusts the length of the drying process accordingly, helping you save both time and energy while giving perfect results and avoiding both under and overdrying.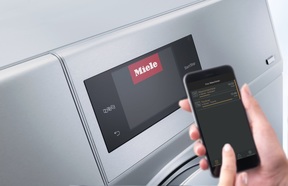 Easy to operate
Our tumble dryers are quick and easy to clean with minimal effort. The patented large-surface filters effectively capture fluff over several drying cycles, while the large drum door ensures that larger items can be loaded and unloaded with ease. You can even dry entire synthetic or down duvets as well as cushions using the Miele Professional tumble dryer models with a load capacity from 8 kg.
Go to tumble dryers