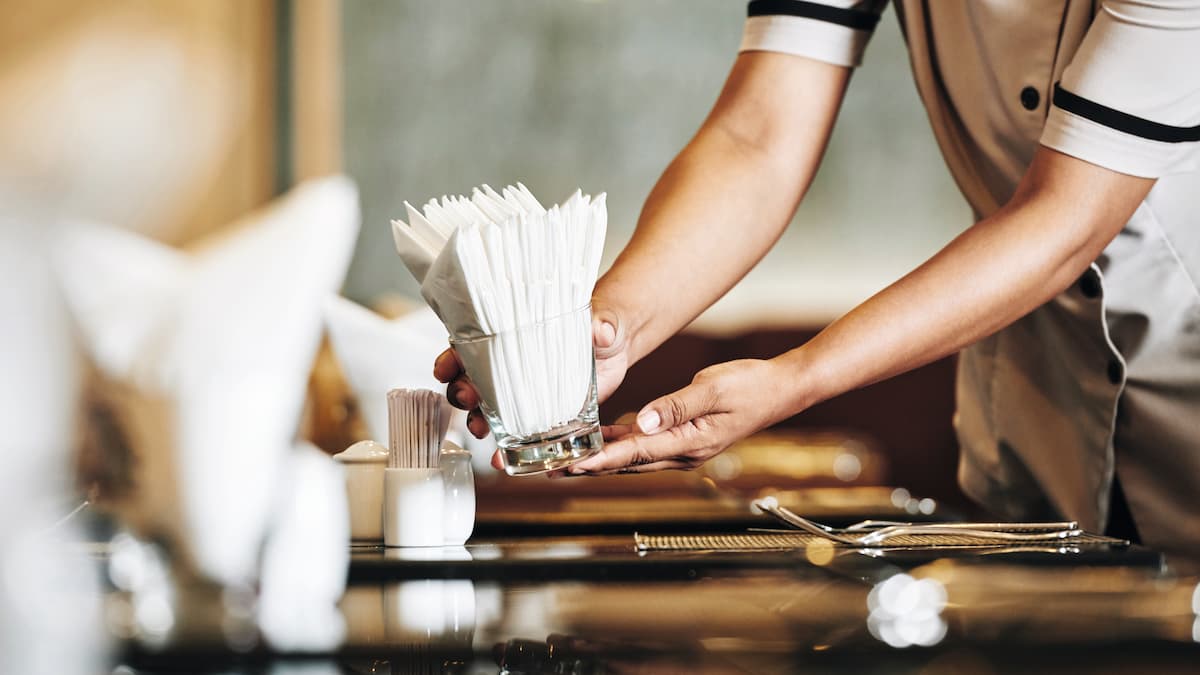 Recommended solutions for restaurants and catering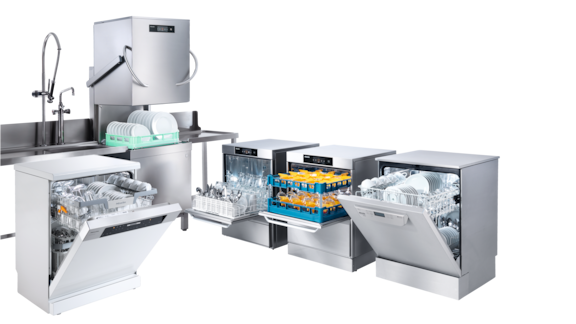 Dishwashing technology solutions for restaurants and catering
In restaurants, great importance is attached to spotless crockery and glassware and sparkling clean cutlery. Besides that, the highest of economic and hygienic standards should be met. No matter how much crockery there is, Miele Professional offers the right dishwasher for every need.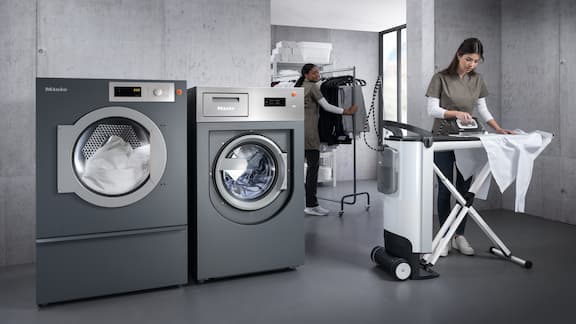 Laundry technology solutions for restaurants and catering
Spotless cleaning results should be a given in the catering industry. Washing machines from Miele Professional guarantee the best results at a low cost. Quick and hygienic.
Clean tablecloths and napkins are important indicators of top-class gastronomy. Optimum cleaning and a perfect laundry finish are essential prerequisites for top-class hospitality in gourmet restaurants. The appropriate machine capacity for every need guarantees the highest level of efficiency and economy.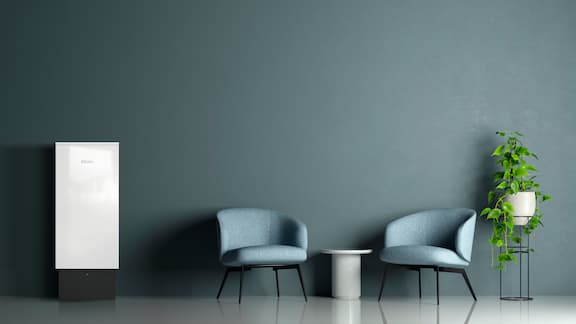 Air purifier solutions for restaurants and catering
Whether Covid-19 or a common cold: In shared spaces such as restaurants, people gather and come into sufficiently close contact to risk spreading infectious diseases. To minimise the potential risk to yourself, your staff and guests, the new Miele AirControl air purifiers make a valuable contribution to infection control.
Find out more about our system concept for this industry
Guests in restaurants not only expect perfect service, but also hygienically cleaned and well-kept laundry for maximum comfort. Miele Professional has developed the system solution for restaurants based on many years of experience.