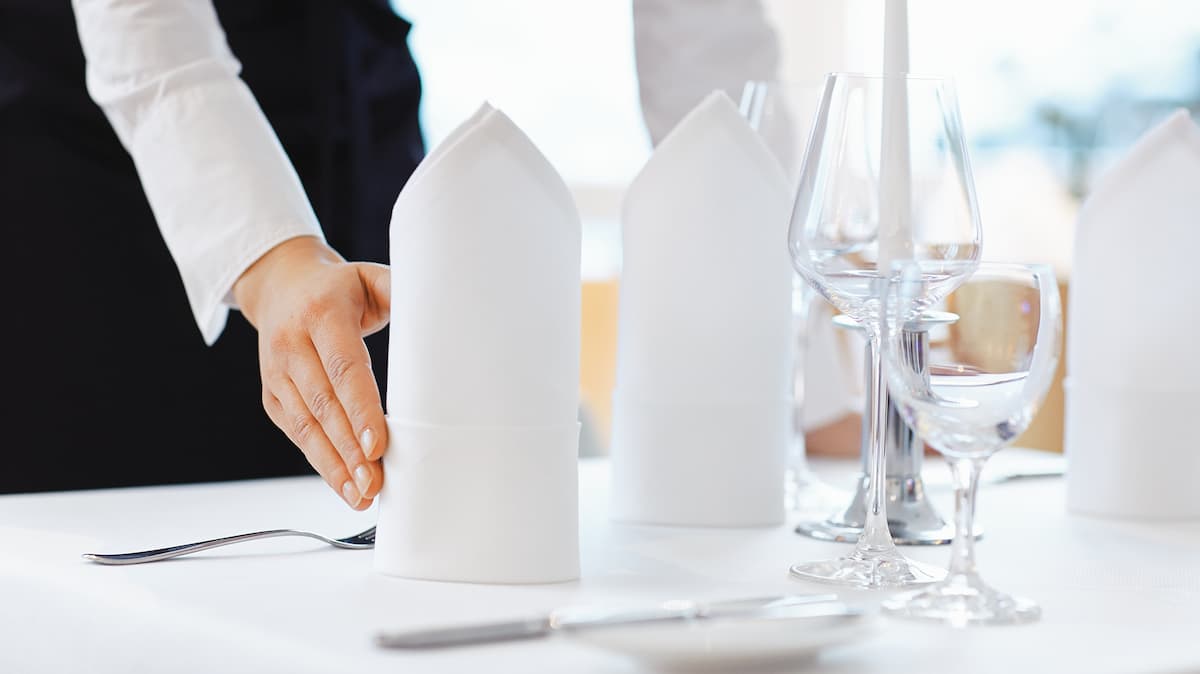 Hygiene and cleanliness to feel good: how restaurants and hotels can treat their guests to spotless crockery and fresh laundry
If the service is faultless, guests are happy. Spotless cleaning results for crockery, laundry and clothing are synonymous with quality and increase the feeling of comfort for guests at hotels and restaurants. Machines from Miele Professional help restaurateurs and hoteliers achieve a sparkling look, hygienic cleaning results and improved operating processes.
Perfect solutions for your industry
Feel-good factor guaranteed! Restaurateurs and hoteliers impress their guests with the quality of their service through sparkling crockery and a perfect laundry finish. Thanks to the system solution, they can ensure excellent cleaning results with Miele dishwashers – and with an in-house laundry comprising the commercial dishwasher series from Miele Professional, they can guarantee hygienically clean tablecloths, terry towels and work clothing. Individual solutions from fresh water dishwashers to industrial washing machines provide spotless cleaning results and optimise processes, because the quality of washing up and cleaning is increased through many years of experience in professional laundry technology and commercial dishwashers. So there is more time for guests.