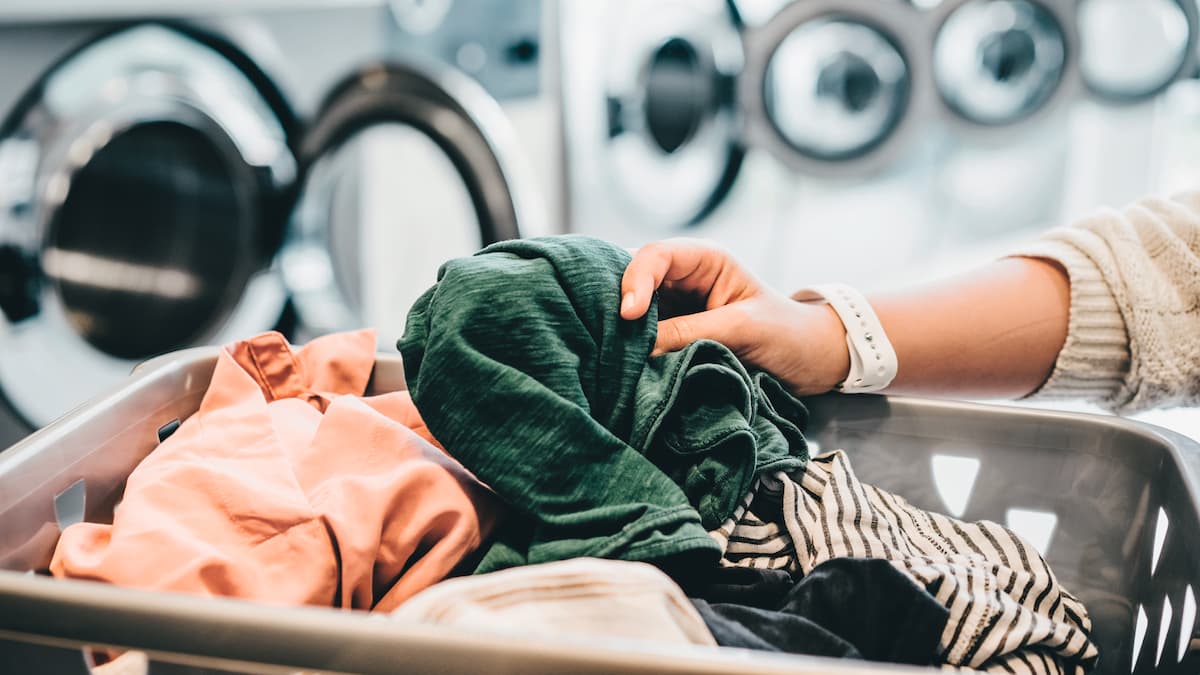 Recommended solutions for launderettes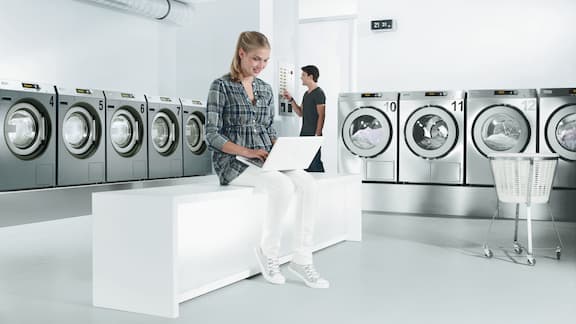 Laundry technology solutions for launderettes
Rapid wash programmes, excellent performance, unbeatable protection for laundry: find the right washing machines, tumble dryers and ironers for your self-service launderette. The machines ensure that work processes are efficient. The robust commercial machines are fitted with the patented Miele honeycomb drum as well as user-friendly controls. Comprehensive accessories such as payment systems, plinths and laundry trolleys are the optimum addition for universal textile care applications and a profitably run self-service launderette.
Digital solutions for perfect support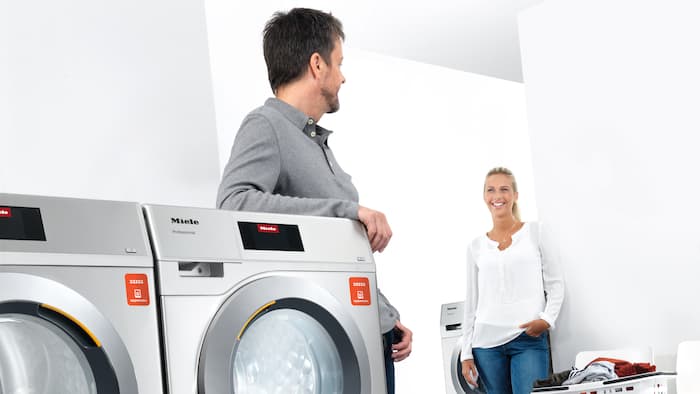 appWash
The digital solution for your self-service laundry
With appWash, you can make your self-service laundry digital and reduce actual costs in daily operation. Our motto: Greater transparency. Reduced effort.
Greater transparency. With a digital overview, you can see what is happening in the self-service laundry from anywhere, at any time.
Reduced effort. Never again have to issue customer cards or tokens, collect cash or lose takings to theft.
Find out more about our system concept for this industry
Washing machines and tumble dryers in launderettes are in permanent use every day. The machines are subject to a heavy load but still need to achieve perfect results, even with different degrees of contamination and textiles with different durability, such as linen, satin or wool. In addition to short wash times, the durability of machines is crucial to the commercial success of self-service launderettes.