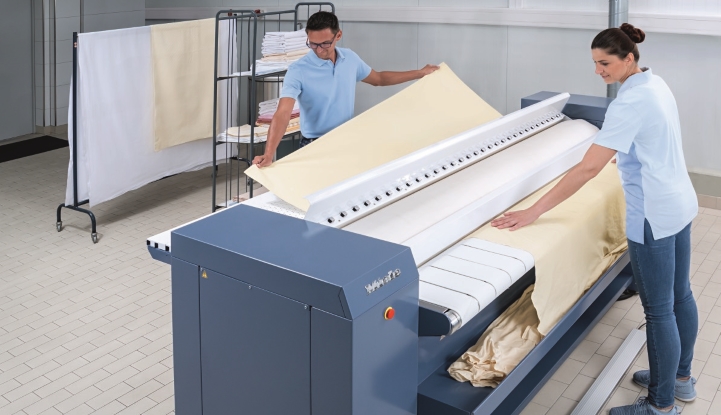 PRI 318, PRI 418, PRI 421:
The new flatwork ironers from Miele's range of all-rounders
With working widths of 1750-2400 mm, these flatwork ironers are adaptable workhorses in hotels and restaurants, in hospitals and in commercial laundries.
Go to products
Product overview
Features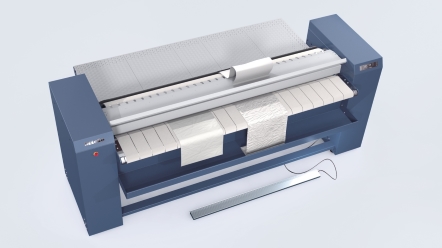 Customised features and optional accessories.
The new PRI 3 and PRI 4 flatwork ironers can be tailored individually to cater for the requirements of work through various features and optional accessories.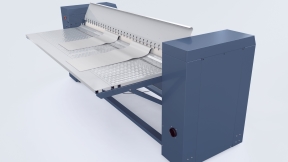 Outfeed table extension
Extended outfeed table with 20% increase in surface area
Improved removal of laundry from ironer
More space to fold and stack textiles on outfeed side
Simple handling of long items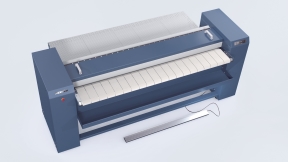 Cover
Reduced heat dissipation to installation site
Protects roller padding from dust
Increases durability of roller padding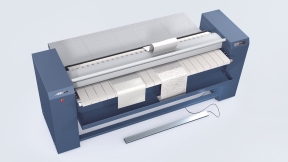 Laundry return feed
For convenient switching between return feed and through-feed
For sole operation of the ironer
For installation of ironer against a wall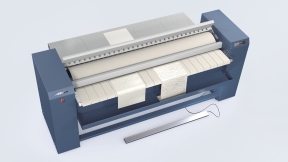 Feed belts
Fast introduction of textiles for increased productivity
Precise introduction of textiles
Avoids infeed mistakes
Perfect laundry finish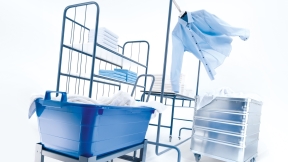 Useful accessories
Appropriate accessories simplify daily work – from laundry tubs to airing racks, Miele offers a large selection of individually combinable accessories for optimum work processes.
Go to accessories
Target groups
User benefits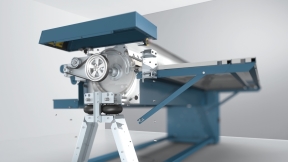 Perfect laundry finish – Air suspension
The flexibly mounted trough guarantees high and extremely uniform contact pressure over the whole work surface thanks to the air cushioning springs. These ensure high performance and an excellent laundry finish.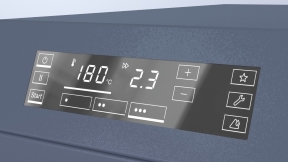 Simple and convenient controls – Touch display
A large touch display is used to simply and precisely select settings such as temperature and rotational speed.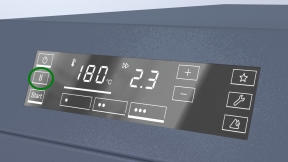 A brief stop – Pause function
During short breaks in work, the ironer can be switched to an energy-saving mode which goes easy on materials. After selecting the 'Pause' function in the display, the trough is retracted and the roller stops rotating. The heating remains active but the temperature is reduced after 5 minutes.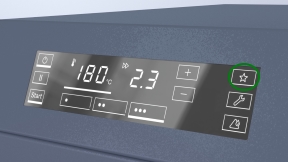 Fast and convenient – Favourites programme
A frequently used combination of temperature and ironing speed can be stored as a favourite programme. It is then flagged in the touch display and can be selected at the touch of a fingertip.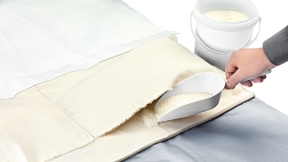 Easy cleaning and care of the heater plate.
To maintain a consistent finish quality, the heater plate must be cleaned and waxed regularly. A message in the display lets the operator know when cleaning and waxing is due. Cleaning and waxing programmes are available for easy cleaning and care of the heater plate.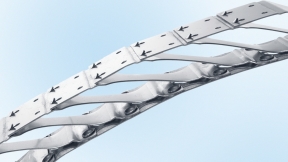 Finely balanced contact pressure – Leaf-spring padding
The stainless-steel leaf-spring padding achieves exceptionally uniform contact pressure. Therefore this extremely durable and maintenance-free roller padding is particularly suitable for ironing high-quality table linen.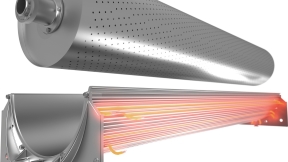 Excellent finish – High performance and capacity trough
The aluminium heater plate achieves operational temperatures in a very short time and achieves uniform heat distribution. Its unique construction is characterised by a very large contact angle, making it possible to achieve an outstanding finish.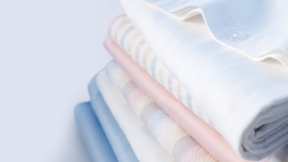 High-class care of laundry – Temperatures to suit textiles
The temperature can be set according to the type of fabric, residual moisture level and ironing finish required.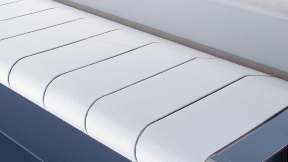 Precise laundry belt feed – Top-class finish
For a crease-free finish: The infeed belts ensure the simple, precise, and even introduction of laundry.
High throughput for greater efficiency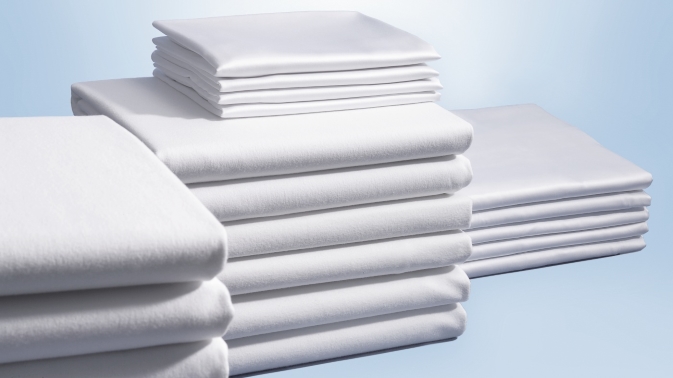 Flatwork ironers

25% residual moisture
Electric heating

25% residual moisture
Gas heating

50% residual moisture
Electric heating

50% residual moisture
Gas heating

PRI 318
87 kg
59 kg
51 kg
33 kg
PRI 418
104 kg
76 kg
63 kg
46 kg
PRI 421
112 kg
78 kg
67 kg
42 kg
Downloads
Contact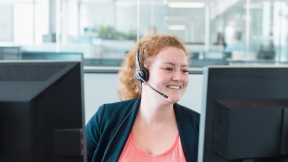 Contact us!
Any questions or do you need further information on our products?
Please use our contact form, send us an email or call us free of charge.
Or contact one of our numerous Miele Professional partners in your locality.
Contact Form