Miele lab, medical and dental undercounter product range now fully WRAS 5 approved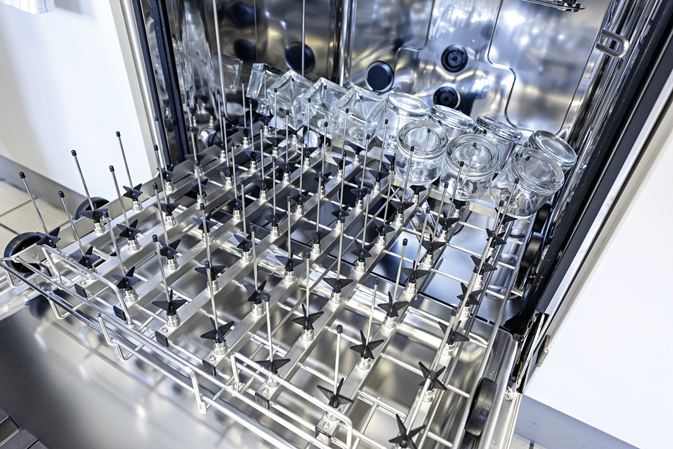 Miele lab, medical and dental undercounter product range now fully WRAS 5 approved
We are very proud to announce that following years of development and dedication, our undercounter glasswashers and washer disinfectors for laboratory, medical and dental use are now all fully WRAS category 5 approved.
WRAS, the Water Regulations Advisory Scheme, is the body which certifies that products and devices are safe for connection to mains water supply in the UK, helping to safeguard public health alongside many other strict controls on the UK drinking water supply.
The WRAS regulations detail five fluid categories which products can be approved for use with.
Category 5 is fluid which "represents a serious health hazard because of the concentration of pathogenic organisms". This applies to the water inside Miele lab or medical washers, when cleaning items contaminated with bodily fluids, infectious materials, laboratory samples, harmful chemicals or other hazardous substances.
Many products which connect with water sources in the UK are not WRAS compliant, but instead rely on an intermediary connector which is compliant, in order to prevent backflow. However, this can cause problems in corporate tender situations, as the ideal scenario for most companies where infection control is a priority is for the products themselves to be WRAS compliant.
After a two-year product development project, we are very proud to announce that the entire Miele range of undercounter professional glasswashers and washer disinfectors now comply with WRAS category 5.
Our professional technical manager, John Currie, led the project, working closely with Miele factories in Germany to map the path of water throughout each of the [number] machines in the undercounter range and ensure backflow is prevented.
This is essential for infection control, to stop dirty water inside the machine flowing back to the water source and potentially causing contamination.
The development involved the sourcing of alternative parts and connections, alongside a continuous testing process.
Models PG 8055 through to PG 8583CD all were granted WRAS approval this year.
If you'd like to know more about the Miele professional glasswasher or washer disinfector range, contact lab@miele.co.uk