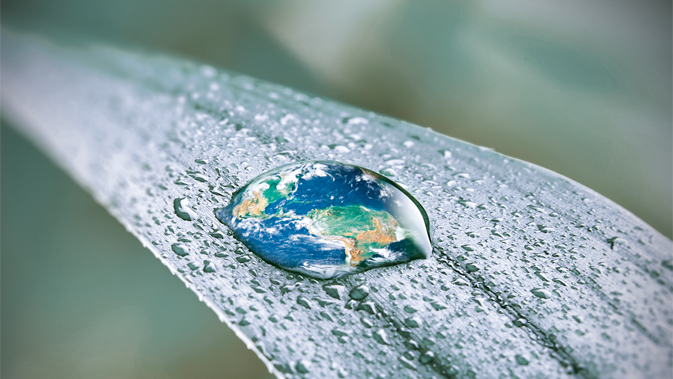 Recycling is integral to Miele's way of life
Global Recycling Day (18th March) is a relatively new date in the calendar. Now in its fourth year, it aims to highlight the importance of recycling as an important resource rather than waste. To mark the occasion we're spotlighting how recycling is embraced within the Miele culture.
In line with our motto of "Immer Besser' – forever better – sustainability is an integral element of Miele product design.
The core objective of our sustainability strategy is to be recognised and valued worldwide as the most sustainable company in the industry. Sustainability is an integral part of our brand identity.
Recycling, along with other green criteria, are considered from an early stage of product development. Both domestic and commercial appliances from Miele are characterised by a very high level of recyclability when compared to the rest of the industry.
Our 2019 sustainability report notes: "The most prominent feature in this regard is the high metal content of Miele appliances, in particular washing machines. The metals used are virtually 100% recyclable. The other materials and bonding techniques used also influence the recyclability of the products. With this in mind, Miele takes care to use plastics of the same type, wherever possible, in order make the products recyclable or to make recycling easier."
The report continues: "Composite materials, ie non-separable materials that cannot be recycled together, are avoided where possible. For this reason, the total proportion of recyclable materials used in the appliances is far higher than the proportion of metal in the appliances. To facilitate disassembly and separation of the materials, Miele keeps the number of materials and screw varieties to a minimum."
As an example, the new Miele Little Giants range, launched last year, are 95% recyclable at end of life.
And recycling of water is a priority too, with our new PLW 8617 large chamber laboraotyr glasswashers featuring separate recycling tanks which reuse final rinse water in a subsequent wash or pre-wash, saving water and the power used to heat it.
For more than two years, Miele GB has held its Zero Waste to Landfill certificate, which is a testament to our creative and consistent recycling strategies.
Waste from the Abingdon headquarters usually amounts to more than 1,000 tonnes and includes everything from end of life products to food, cooking oil, paper, polystyrene, wood, chemicals, light bulbs and more. The company is now working to reduce waste throughout the business by increasing reuse of items wherever possible.