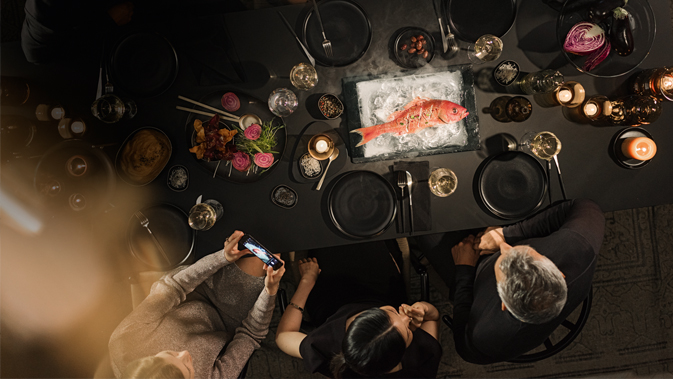 How Miele puts science at the heart of all its products
Today (March 6) marks the start of British Science Week – a UK-wide celebration of science, technology, engineering and maths.
At Miele, we are passionate about science and technology and we put it at the heart of everything we do. Here are some ways we have used knowledge, innovation and research to improve our products and provide inventive solutions to real-life problems.
Efficient design
Our laboratory glassware washers are carefully designed to make the lives of scientists easier so they can concentrate on the research which is so important to them.
Our product development team spends time listening to the needs of laboratory staff so they can develop innovative features which make our washers the very best on the market. Our lab washers are fully programmable to meet the individual needs of different laboratories, saving workers time and effort and delivering impressive cleaning results to minimise the risk of contamination.
Professional pasteurisation
Certain Miele laboratory washers are used by the world's leading drinks, flavouring and dairy companies to carry out pasteurisation during ongoing quality control procedures in the lab.
The programmable temperature hold time on our PG8583 model allows scientists to select the ideal pasteurisation unit for their product's requirements, ensuring that taste is not affected in the samples following the procedure.
After installation, Miele technicians validate the process with temperature sensors and a data recorder to ensure the machine is accurately calibrated to perform as required. Miele is working to introduce pasteurisation capability on additional lab washer models from this year.
Fighting fatbergs
Fatbergs are large lumps of fatty mass which have been formed in the UK sewer system as a result of oil, fat and grease being disposed of in drains and sinks. Miele has been working to address fatbergs, which can cause drains to become blocked and pose a risk to wildlife.
Working in conjunction with McDonalds, our team has adapted its Little Giant washing machines to extract grease and fat in the wash cycle preventing it from entering the drain system. Used to launder cleaning cloths and mopheads in the fast food giant's restaurants around the country, the grease collected by the machines is then used to produce biofuel for vehicles.
Oven revolution
Miele's Dialog oven is more than just a domestic cooking appliance. Using revolutionary M Chef technology, it will change the way you prepare your meals forever, reducing cooking times by up to 70 per cent without compromising on the finished result.
Dialog is the first oven of its kind and allows separate dishes to be cooked at the same time using different methods. Cutting-edge technology means you can cook a fish in a block of ice or a veal tenderloin in beeswax without melting either the ice or the wax. This is because, unlike traditional ovens, food is cooked evenly throughout rather than heated from the outside.
Beating stains
Removing stains from clothing effectively without fading or damaging the fabric is a challenge most people will be familiar with. Miele TwinDos with UltraPhase detergent is a ground-breaking two-phase cleaning system, developed to remove stubborn stains, grease and soil while protecting your garments.
TwinDos automatically dispenses exactly the right amount of detergent at the perfect moment in the washing cycle. This is not just good for your clothes, it's great for the environment too as it reduces the amount of detergent used by 30 per cent.
Dare to be delicate
Miele's washing machines are so gentle, they can wash a rose without damaging a single petal. Its unique honeycomb drum and specialist programmes mean you can wash even the most delicate of fabrics with confidence.
We have also developed a range of detergents specially formulated to clean silks and woollens perfectly every time so you can say goodbye to handwashing for good.