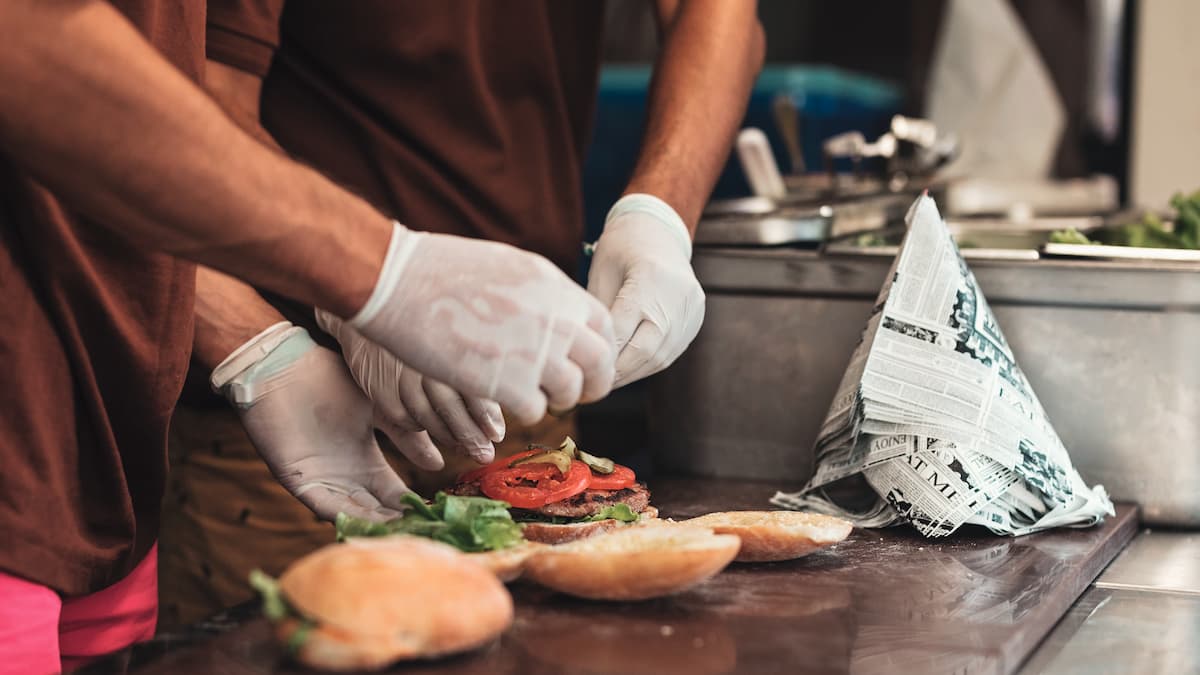 Recommended solutions for fast food restaurants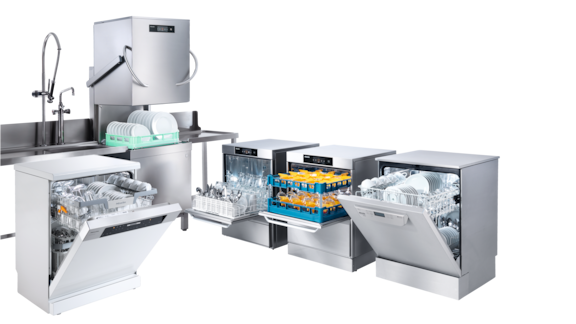 Dishwashing technology solutions for fast food restaurants
When quick turnaround times are required Miele Professional dishwashers are the first choice: we have the right system for all your needs. From fresh water dishwashers with 2 wash levels and the shortest ever programme running times starting at just 5 minutes, to the throughfeed dishwasher with a tank system and feeder tables for efficient work processes.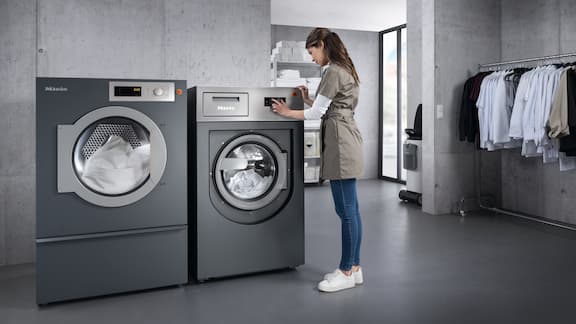 Laundry technology solutions for fast food restaurants
When you have to move fast, washing machines from Miele Professional are the first choice. The reprocessing of mops, cleaning cloths and workwear is simple and particularly resource-friendly with Miele Professional machines: thanks to the shortest ever programme running times, the mops and textiles will be ready for use again in no time. And different users are not a problem either, since the control panel is designed with logically arranged and easy to understand symbols. Our machines are characterised by robust commercial technology, comply with the machine guidelines and have been tested for up to 30,000 operating hours.
Digital solutions for perfect support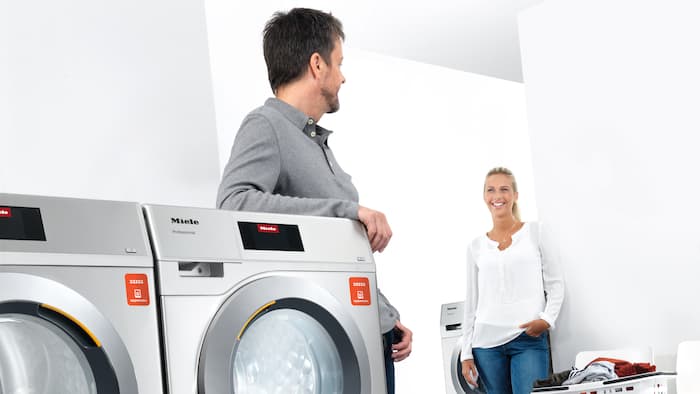 appWash
Copy of Die digitale Lösung für Ihre Self Service Wäscherei
Mit appWash digitalisieren Sie Ihre Self Service Wäscherei und reduzieren effektiv Kosten im Tagesgeschäft. Unser Motto für Sie: Mehr Transparenz. Weniger Aufwand.
Mehr Transparenz. Digitaler Überblick immer und überall sehen, was in der Self Service Wäscherei passiert.
Weniger Aufwand. Nie wieder Kundenkarten ausgeben, Waschmünzen und Bargeld einsammeln, Münzkästen warten und Einnahmen durch Diebstahl verlieren.
Find out more about our system concept for this industry
Fast food restaurants rely on speed, hygiene and robustness. Miele Professional has developed the system solution for fast food restaurants based on many years of experience.