Housing 21
Housing 21 is one of the UK's largest not-forprofit providers of retirement housing and extra care services. Operating in nearly 200 local authority areas, the organisation currently manages around 20,000 properties.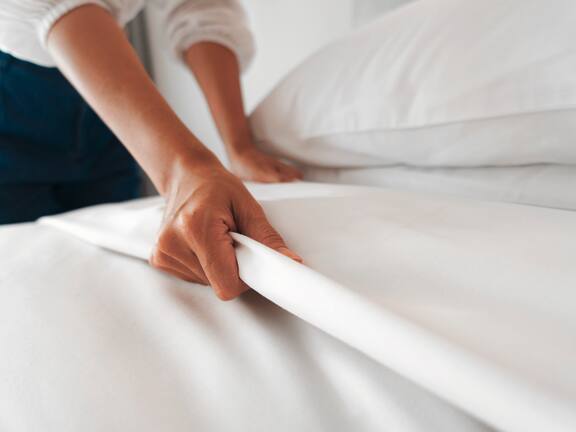 Chosen for the quality of its equipment and service, Miele has provided commercial laundry equipment to Housing 21's properties across the length and breadth of the UK for over 12 years.
The organisation was first founded in 1921 by the Royal British Legion, when it began to house disabled ex-servicemen and widows after the First World War. It has continued to develop and modernise ever since; working constantly to provide an even better quality of life for residents. Over the past couple of years, the organisation has been developing the extra care element of the business with the introduction of dementia care facilities.
The retirement housing element of the organisation has placed a real emphasis on refurbishing and modernising properties, specifically kitchens and bathrooms. As part of the project, Housing 21 has also invested in digitalisation, providing all court managers with tablets and residents with a monitor in their home so they're able to communicate remotely rather than having to answer the door in person.
In his role as senior category buyer at Housing 21, Manjeet Sandhu primarily supports the asset management team in their procurement of white goods and other equipment, as well as ensuring compliance with health and safety standards. As the organisation receives funds from the public sector and local government, Manjeet is also required to ensure it is fully compliant with the Official Journal of the European Union.
"Typically, the asset management team will communicate their goals and desires for new equipment, and my role is to try and match those as closely as possible," said Manjeet. "While the laundry rooms and communal areas aren't as high-risk as some of the other areas we need to procure equipment for, it's incredibly important to us as an organisation because it's used on a regular basis by our residents. Reliability is incredibly important to us in a supplier, and Miele has been able to provide continuity for a number of years."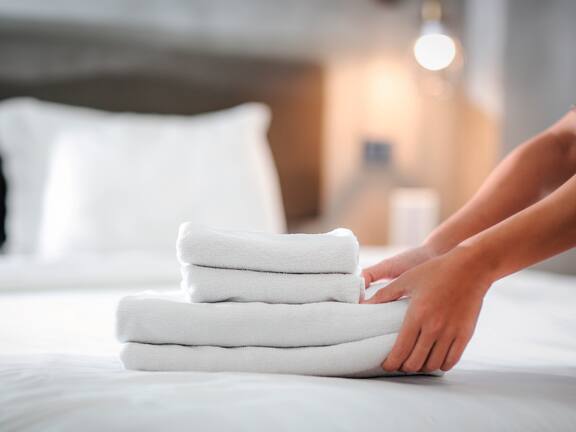 Housing 21 currently has over 150 courts of extra care properties throughout the UK, all of which are fitted with Little Giant washing machines and tumble dryers. The reliability and longevity of Miele appliances has enabled the organisation to make huge savings. Initially the machines were being routinely replaced in each court every eight years, but this was quickly deemed unnecessary as they weren't breaking down. As a result, many Miele machines have been in use for well over eight years with very few issues.
The fact that Miele machines are WRAS Category 5 approved is another important factor for Housing 21; providing peace of mind that they're compliant with infection and hygiene standards. The sluice wash option is also proving to be a helpful feature for laundry in extra care environments, providing a quick and easy way to rinse soiled items before putting them through a normal wash programme to help minimise the risk of infection spreading.
The Miele Little Giant is also proving to be a great fit for the retirement housing element of the business, where the appliances are more customer-facing. As the machines are being used by residents directly, it's important that they're simple and easy to use, especially as some may have disabilities.
"Miele provided some really useful operating instructions for residents, which breaks down and explains the different settings, meaning that residents can use the equipment as quickly and sufficiently as possible," said Manjeet. "They have also provided a visual aid, which shows they truly understand our resident base and can make the washing process smoother, regardless of who is using the machines."
Manjeet works closely with Miele national account manager, Nicola Whittaker: "I have developed a good relationship with Nicola and we work closely together when required. She also works very closely with our court managers; she's incredibly prompt with requests and has established solid relationships on a regional basis."
"Should we ever encounter an issue, we work with Miele partner, First Choice Marshalls, to get the machines repaired. However, throughout my time at the organisation, we've had very minimal complaints with regards to Miele equipment. We deal with a huge number of suppliers, and Miele is one that is pretty free of issues. Both our court managers and residents are incredibly pleased with the machines, and thanks to Miele's quality and reliability, I'm positive that our long-established relationship will continue well into the future."