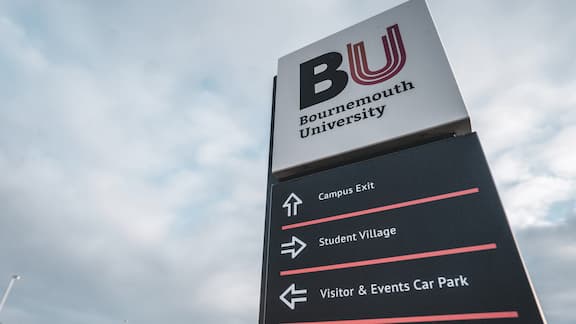 Bournemouth University
Customer Stories
University chemistry, biology and forensics department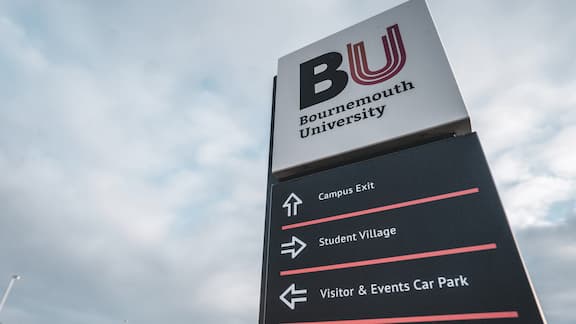 What they needed: The lab facilities at the university had been expanded to accommodate 107 chemistry, biology and forensics students. They needed to increase their reprocessing capacity to cope with demand.
Products purchased: SlimLine PLW 6111 with various SmartLoad accessories
Unusual circumstances: The new laboratory prep room was on the second floor of the building with restricted access via a small and narrow lift. The SlimLine is a tall machine, so the entry route had to be measured precisely to ensure the product could fit in comfortably.
How Miele helped: The customer made the enquiry via our partner SLS. SLS and Miele staff visited the site to assess the customer's needs for reprocessing capacity and decontaminants as well as the access situation. This was complicated by the fact that the new lab facilities and prep room had not been completed at the time of the visit.
Miele's national account manager medical and decontamination, Nadine Bellamy-Thomas provided the required machine spec to SLS who quoted for the job and won the tender.
Miele's Technical Specialist, Malcolm Peck, said: "We did a couple of site surveys and knew the access would be possible, but a tight squeeze. We triple checked every measurement and had to unpackage the machine to place it into the lift, so very careful handling was required to ensure the unpackaged machine made it safely to the second floor. The thorough preparatory work we carried out ensured the installation went smoothly and quickly on the day."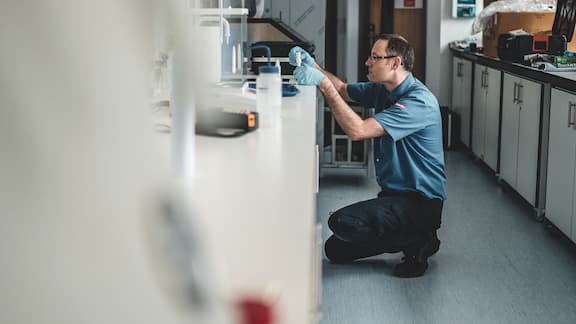 What the client said:
"We chose a Miele system because we have used them before and found them to be very reliable. We have had numerous Miele machines at the university in place up to 20 years.
We initially went to SLS as a supplier, and were very pleased with their response and found their customer service impeccable.
There was a good deal of co-ordination with SLS and Miele staff, who have taken the time to come out and visit us and advise us on our requirements and work with us to get the right product to service our needs.
The installation went smoothly and the Miele engineer guided us through the operation of the machine once it was in place and how to change the racks and accessories.
Bournemouth University is now focusing on the next phase of development for two new courses, as well as expanding our current programmes. We are hoping to add an additional washing unit to service the new students coming on board."
Nicola Jones
Demonstrator in forensic and analytical science, Bournemouth University