PLW 8615 [EL CT]
Lab washer, electrically heated - single door with combi tank, 900 mm wide, 351 l usable capacity.
Capacity/cycle, e.g.216 laboratory flasks, 588vials or 294pipettes
Flexible use of the combi tank as a recycling/pre-heating tank

Combi tank

Reduces cycle times and saves resources.

Flexible and simple – modular load carriers & EasyLoad system

Versatile load carriers

The versatile load carriers from Miele Professional offer a hugely diverse range of possibilities with regard to loading.
The load carriers can be flexibly adapted to the wash items in just a few steps with a small number of load carriers in combination with some additional modules and inserts. This saves costs as well as space.

EasyLoad

The EasyLoad system makes reprocessing laboratory glassware considerably faster, simpler and more reliable. The biggest benefit afforded by the new system is that load items can be positioned over nozzles both more simply and faster as height adjustment of the holders is no longer necessary thanks to the smart combination of nozzles and holding frames. This makes correct positioning extremely easy.

Efficient – strong pump power with the variable-speed pump

The heart of perfect results

The two-pump technology is at the heart of Miele's lab washers. The variable-speed pump is especially versatile when connecting the basket. The pump adapts the wash pressure and required water to the specific requirements – high pressure facilitates the removal of stubborn stains, while low pressure ensures complete wetting of the whole load. This guarantees minimum use of resources with outstanding wash results.

Reliable results – spray arm monitoring and conductivity meter

Spray arm monitoring

Reliable cleaning performance thanks to the monitoring of the rotation speed of the spray arm.

Conductivity monitoring

Reliably clean: Residue-free final rinse for perfect results.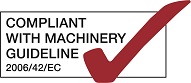 EAN: 4002516145028 / Article no. 62861502GB / Mat. no. 11175180
PLW8615 [EL CT]
Optional Accessories - PLW 8615 [EL CT]
Illustration(s) as an example, for information
*
SRP - all prices include VAT
**
all prices include VAT, plus shipping costs
Subject to technical changes; no liability accepted for the accuracy of the information given!