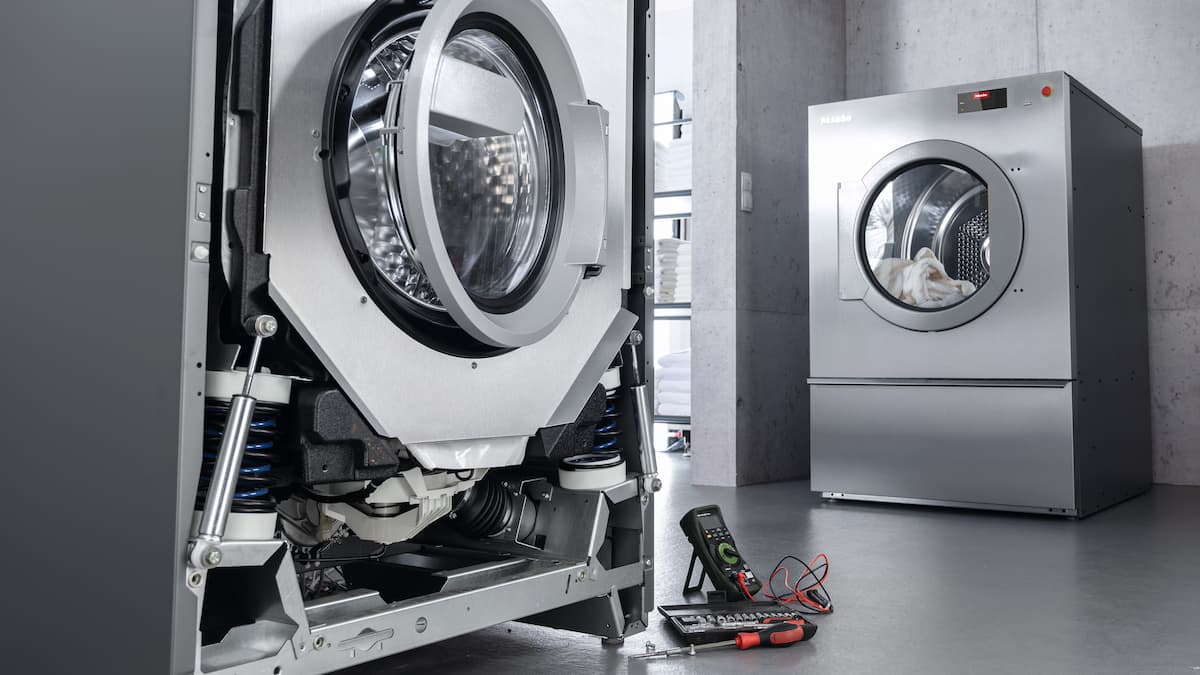 Validation & Qualification
For maximum reliability and security
Reliability is the highest priority when it comes to the cleaning, disinfection and sterilisation of instruments. Regular testing of the appliance functions therefore guarantees maximum safety.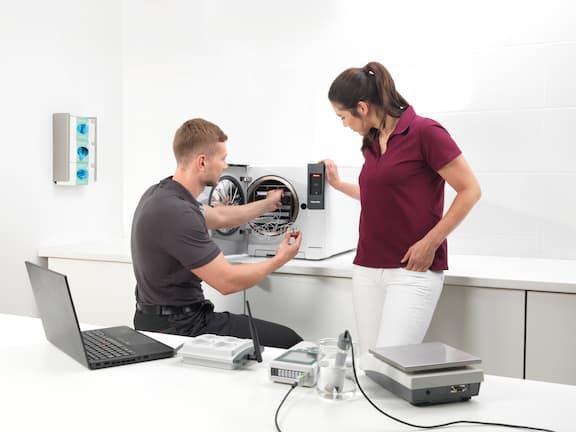 Initial validation
Both the Medical Devices Directive (MDD) as well as guidelines require validated procedures in order to ensure that there are no health risks for patients, users or third parties from the reprocessed medical products. The Miele medical products technicians, who are specially trained in appliance technology and applications, carry out the qualification and performance tests in accordance with the DGKH, DGSV and AKI guidelines.
The relevant process parameters are recorded by means of the latest EDP programmes and measuring technologies, such as data logging. The results are correctly evaluated and documented and assessed in a report.
Revalidation
Revalidation equals a new performance qualification As a rule it takes place 12 months after the first validation and is repeated annually. Apart from this cycle, it is particularly necessary if new programmes are set up or process parameters are modified, new chemicals, instruments or loading systems are used or the water quality has changed.
In the case of the annual revalidation without a particular trigger, two test batches per appliance and programme with the same or different reference loads and with all the baskets and inserts are tested.
The prescribed maintenance should be carried out 4 to 6 weeks at most before a revalidation.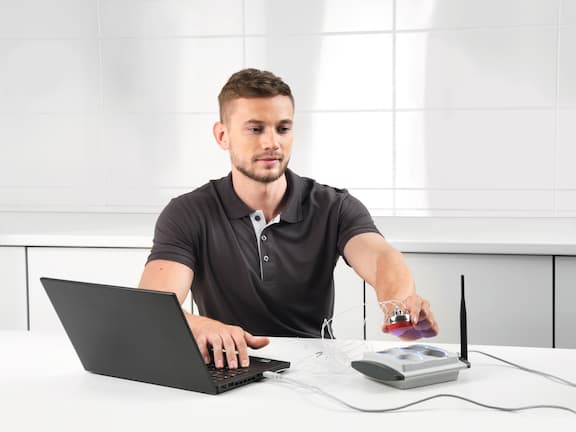 IQ/OQ qualification by Miele
In the pharmaceutical, food and cosmetics industry the cleaning systems used in the areas of production, quality assurance and research and development must be qualified.
Miele Customer Service carries out a standard qualification process as a special service. The medical products technicians carry out the qualification (installation qualification/operation qualification). The IQ/OQ documents (standard documents) are prepared by us.
Annual service
In addition to the standard maintenance, Miele customer service can carry out a documented calibration and functionality test of the measuring systems and components in your automatic machine and the additional appliances as a special service.
The service / calibration IQ/OQ documents (standard documents) are prepared by us.