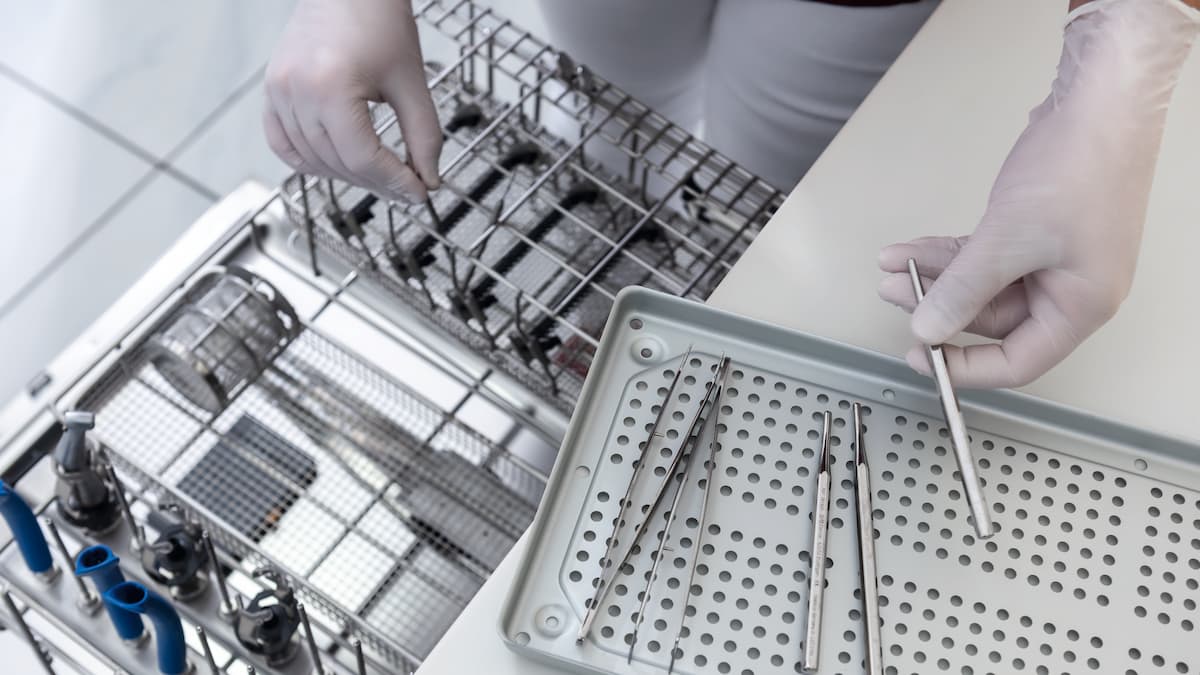 Recommended solutions for external instrument reprocessing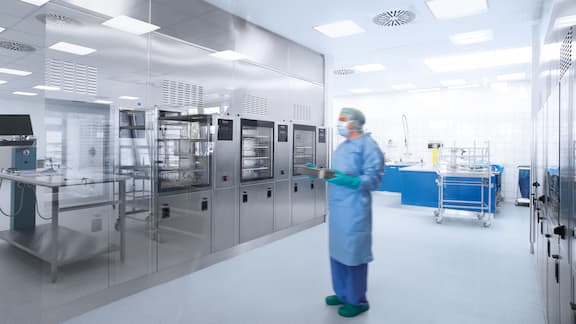 Medical technology solutions for external instrument reprocessing
Not every hospital is able to reprocess its medical instruments in an on-site central sterile supply department. In this case, external providers are used to reprocess these medical devices. They make use of the entire product range in the process – from washer-disinfectors and container and trolley washers to large-volume sterilisers. Sterile supply services require machines that won't let them down – they need to be dependable, safe and cost-effective. But most of all, the machines need to be high quality, achieving the highest levels of cleanliness. Miele Professional offers products that guarantee clinically clean results.
*By clicking on the link you will be redirected to the website of the Steelco Group. Steelco is a wholly owned subsidiary of the Miele Group and handles, among other things, the project business for planning and equipping the central sterile supply in hospitals.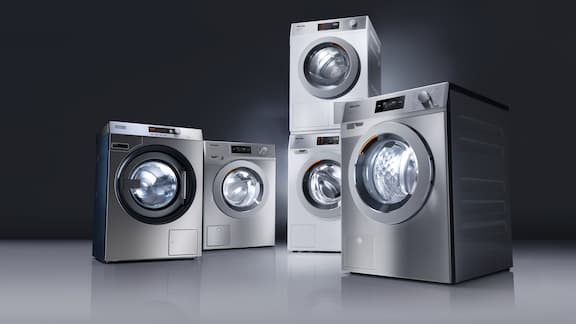 Laundry technology solutions for external instrument reprocessing
The reprocessing of workwear is subject to high hygiene standards. Commercial machines from Miele Professional improve quality and hygiene in laundry care. The washing machines and tumble dryers protect materials and offer user convenience to make laundry care quicker and easier. The long service life of the machines, which are tested for 30,000 operating hours, and their economical electricity and water consumption increase cost-effectiveness.
Find out more about our system concept for this industry
Miele Professional helps sterile supply services to ensure that their cleaning, disinfection, sterilisation and inspection processes for reusable medical devices are compliant with standards. Safe. Efficient. Reliable.