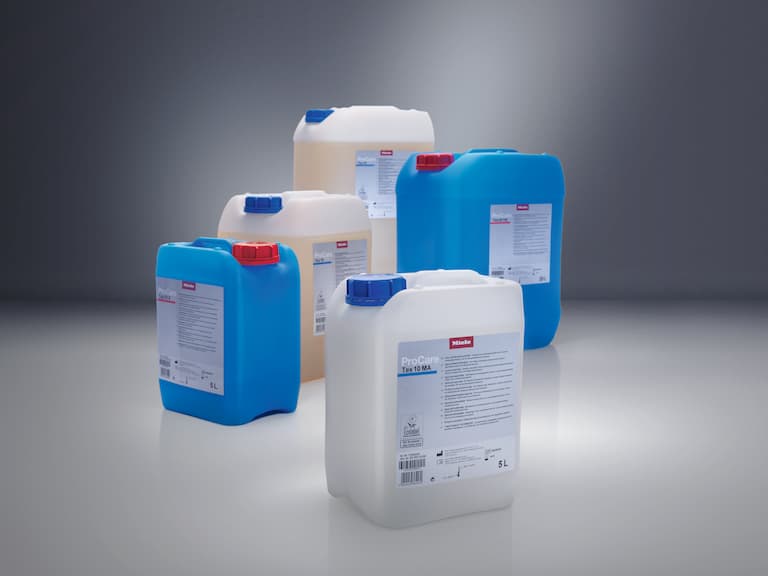 ProCare Tex – detergents and care products for commercial laundries
For special protection of a wide range of materials and maximum cost-effectiveness. The new detergents and care products from Miele Professional.
ProCare Tex – product overview
Suitable accessories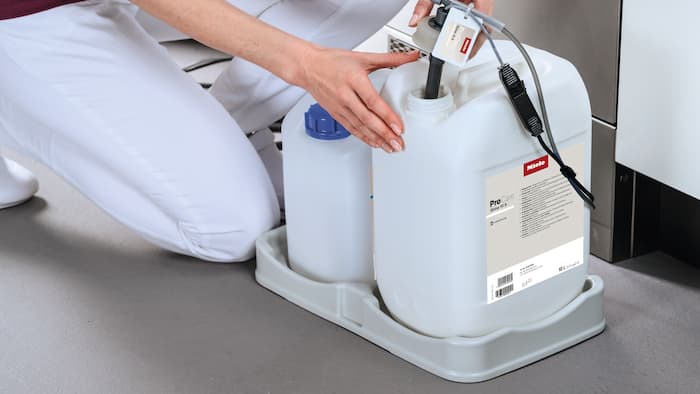 DTD 2 drip tray
The drip tray has space for 2 media canisters to provide them with a stable base. This is suitable for canister sizes of 5 and 10 litres. The angle ensures optimum residual emptying of the media canisters.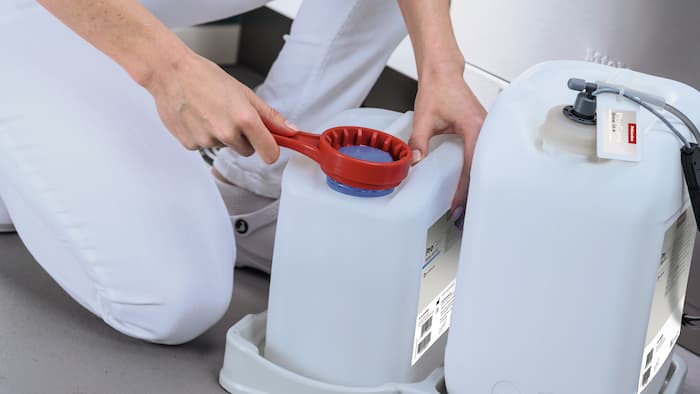 CK/1 DIN51 canister key
The screw-on caps on canisters are fitted by machine. This makes them almost impossible to open by hand, which is why Miele supplies a canister key as an accessory. The canister key can be used to open 5 and 10 litre canisters as well as 12 kg containers.