MIELE TO CONTINUE WITH SUCCESSFUL TV CAMPAIGN FOR SPRING 2022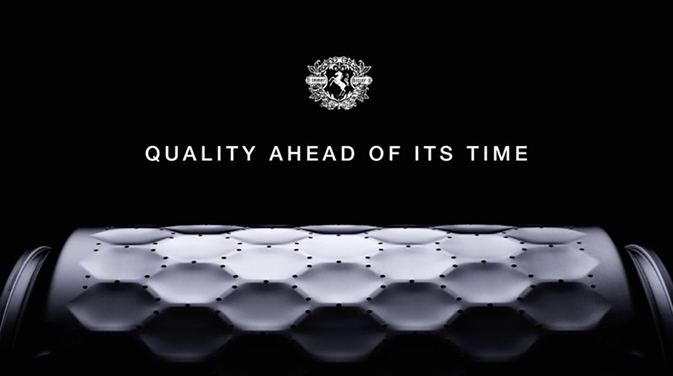 Following the success of its 2021 TV advertising campaign, premium appliance manufacturer, Miele is set to continue with its 'Quality Ahead of its Time' brand building creative on TV and digital platforms from 14 March 2022. The heavy weight campaign is designed to drive awareness and desire for the premium brand while addressing the consumer question, "Why Miele?" It focusses on Miele's core values around craftmanship, performance and sustainability.
Helen Pyman, Marketing Director for Miele GB says, "In 2022, we will continue to invest significantly in creating wider consumer awareness of the Miele brand. A mix of TV, digital and social advertising has proven to be highly effective for us and we expect our upcoming six-week campaign to deliver over 38 million impressions and reach 82% of our target audience. This is great news for our retail partners as we drive demand and increase market share, helping them grow their businesses with Miele."
Miele worked with renowned creative director, Dan Tobin Smith to produce the 'Quality Ahead of its Time' photographic content, which was thoroughly tested in the UK and found to be highly persuasive in brand building and sales driving.
The manifesto behind the campaign centres around Miele's 120 year heritage in building state of the art appliances, most of which are designed and tested to last for 20 years. Miele makes the machines that are used to make its appliances – it forges its own iron and makes its own parts. Every detail is crafted and perfected with meticulous German engineering to achieve ultimate reliability. Clothes are washed more gently so they last longer and glasses keep their brilliance. Miele appliances use less energy and less water, helping its customers consume less. And because Miele appliances are designed to last, they do not need replacing very often – longevity is the ultimate sustainability. The distinctive creative assets will include brand messaging as well as specific unique selling points for Miele laundry appliances such as its patented EcoDry technology, which is gentle on clothes and guarantees long-term low energy consumption along with short drying times for the entire life cycle of the product.
The 'Quality Ahead of its Time' campaign will run for six weeks from 14 March and will adopt a holistic screen strategy, leveraging all forms of AV (audio visual) to maximise reach. Driving national scale, fame and trust will be achieved on TV channels such as Channel 4, SKY and ITV. This will be supported by Broadcaster Video on Demand platforms such as ITV Hub, SKY, and Channel 4 On Demand. Short-Form Video on Demand will be used to extend reach while positioning Miele in relevant contextual environments such as content on Hearst Magazines, YouTube and Facebook.
For more information about Miele's 20year testing please visit www.miele.com/20years