See Cleaning Through New Eyes with Miele's Latest Scout RX3 Robot Vacuum Cleaner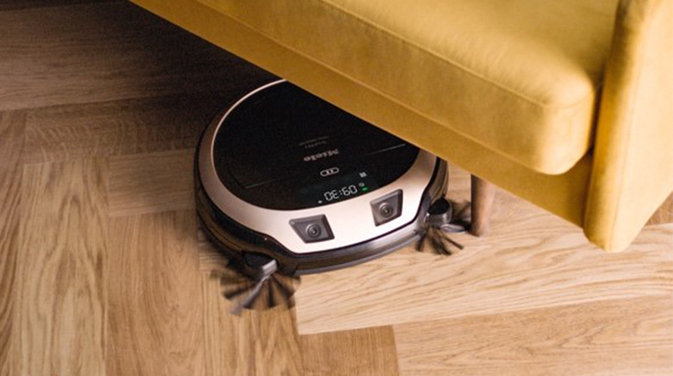 With cleaning performance increased by up to 25%* and a completely revamped Smart Home app, the new Miele Scout RX3 robot vacuum cleaner effortlessly cleans all floor types - including tricky corners and under furniture - to help give customers back valuable time to enjoy the things they love. Available exclusively online from Miele, Amazon and John Lewis, there are three models to choose from - Miele Scout RX3 priced at £759 with a 60-minute run time, Miele Scout Runner priced at £799 with 120-minute cleaning power and the flagship Miele Scout RX3 HomeVision HD priced at £859. Customers can also see the new RX3 models at Miele's three Experience Centres based in London, Abingdon and Edinburgh.
Offering up to 120 minutes/ 120 square metres of powerful and precise cleaning, the Scout RX3 can be controlled easily via the new intuitive app on a Smartphone or Amazon Alexa device for ultimate convenience. "Alexa, tell Miele to clean the kitchen" is sufficient for Scout to set to work on pre-defined areas. A built in HD camera on the top of the range RX3 HomeVision HD model also sends live high-resolution images while cleaning straight to a smartphone so owners can check in while out of the home. When the battery is nearly empty, Scout will automatically find its own way back to the self-charging station, which can be secured to the floor, so users never have to worry about charging. Once recharged, work will resume where cleaning paused.
With the launch of its third-generation robot vacuum cleaner, Miele has further perfected the navigation of the device. With two front cameras and a stereo camera system, Scout RX3 can see objects in 3D and calculate sizes and distances for precise navigation and perfect room coverage. This also ensures that furniture and other obstacles such as toys are detected and reliably avoided – even when it is completely dark. Thanks to its ultra slim body measuring just 8.5cm in height – one of the slimmest available - the Scout RX3 is also able to fit effortlessly below low furniture such as sofas, beds or side boards for optimum cleaning performance.
Miele's improved Quattro Cleaning Power 4-stage system, standard across all models achieves a much higher suction power on any surface for spotless cleaning. Technical optimisation of the motor, increased air performance and a beater bar with firmer bristles ensure that the Scout RX3 is able to remove fine dust - even from carpets. Other features include new 20cm swing-out side brushes which allow for more thorough cleaning of corners and hard to reach areas on both hard floors and short-pile carpets. And thanks to a clever design, emptying the dust box is simple and hygienic. With silent mode, Scout is also an extremely quiet operator.
Laurie Billson, SDA Category Marketing Manager at Miele GB says, "There is increasing demand for robotic vacuum cleaners in our homes – and the luxury of time and sustainable wellbeing from Smart Home technology. Knowing Miele's new RX3 Scout is there silently helping keep your home clean and hygienic is one thing off your mind, and gives time to spend doing more of the things we enjoy."