Vet Reputation Management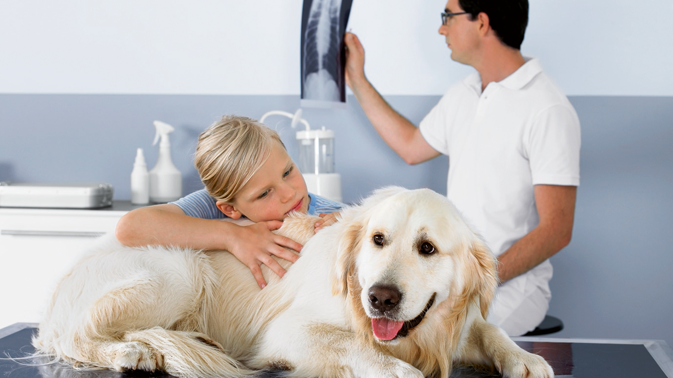 Survey reveals that vets are increasingly concerned about their reputation as 72% worry about the impact of negative online reviews
Research from the professional division of Miele reveals that care outcomes and practice hygiene matter most to pet owners' when they visit the vets
Independent market research from the professional division of Miele has revealed the top five factors that have any impact on a vet's reputation. Pet owners cited the standard of care given to their pets as their top priority and this was closely followed by a clean and hygienic environment. The research also showed that only 10% of vets claim not to have seen any negative comments online about their practice.
The other three factors that matter most to pet owners when they visit the vet are good customer service; cost of treatment; and then waiting times.
Understanding what matters most to customers has become increasingly important to vets as their reputation comes under much closer scrutiny due to online review sites and social media. The research shows that 89% of vet customers would be quick to tell others if they were dissatisfied with any aspect of the practice or care received. What's more, 63% of customers admit they would air their grievances on an online review site, while 60% said they would share their views on social media.
And maintaining a good reputation is clearly of increasing importance to vets as over three quarters (78%) believe that their practice's reputation is key to the success of their business.
The research also showed that vets are now more concerned about negative online reviews than ever before, with 72% now worried about the impact that a complaint being made public could have on their reputation. Three quarters of vets monitor online review sites for comments on their practices at least every month.
Of the top five factors shown to most likely have an impact on a vet practice's reputation, 64% of vets agreed that practice hygiene has become increasingly important with cleanliness of staff uniforms and waiting rooms among the first things that customers notice.
Sam Bailey, Sales & Marketing Director for the Professional division of Miele said: "Vet practices are increasingly coming under the same online scrutiny as hotels and restaurants and are being judged on everything from customer service through to staff appearance and waiting times.
"As our research results show, vets are already concerned about their reputations and it's not just customer service and care outcomes that matter to pet owners, they also have high expectations when it comes to the practice environment too and are looking at cleanliness, hygiene and staff appearance.
"Through our network of approved Partners we are working with more and more vet practices throughout the UK to ensure their on premise laundries not only meet WRAS regulations but also support their standards on hygiene, infection control and cleanliness.
About the research:
The research was conducted by independent market research firm Sapio on behalf of the Professional division of Miele. For the purposes of this research Sapio interviewed 1000 pet owners and 100 UK-based vet practices.
About Miele's professional division:
The professional division of Miele is the world's leading manufacturer of commercial laundry and dishwashing appliances, as well as washer-disinfectors and sterilisers for use in medical and laboratory applications.
Designing and building every part of its products, Miele is recognised around the world for the manufacturing of quality appliances, founding its reputation by ensuring quality is delivered across each area of the organisation.
The Miele Company was founded in 1899 and is now in the fourth generation of family ownership. The company has eight production plants across Germany as well as one plant each in Austria, the Czech Republic, China and Romania.
For more information, please visit https://www.miele.co.uk/professional/index.htm
For media enquiries:
Please contact Fiona Whyatt at Skout PR, fiona.whyatt@skoutpr.com Tel: 01625 869418