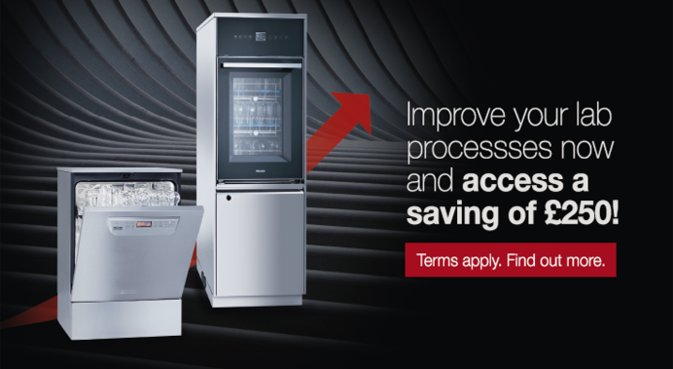 Make 2021 your Time For Change
Our largest ever offer scheme for our laboratory glasswasher range has been extended until 31st March 2021.
The Time For Change campaign has helped organisations throughout the UK to make the switch from handwashing to automated reprocessing, or to replace older machines or upgrade to larger models.
Customers can save up to £250 on selected glasswashers and many labs have taken the opportunity to make big savings by investing in multiple machines before the campaign ends.
Our national account manager for medical and decontamination, Nadine Bellamy-Thomas, said: "We've had a great response to the campaign, with many customers making the most of the deals on offer to upgrade their reprocessing technology.
"And it's great to see the labs which have made the switch from hand washing to machine washing, saving valuable time and resources. This single change can make a huge difference to a lab's dynamic."
Here are just a few of the benefits our Time For Change offer can bring…
Hand washing to machine washing
Protect your staff from chemical burns, scalds or cuts from chipped glass
Prolong the life of your glassware with gentle washing and specialist accessories
Guarantee reproduceable results with every wash
Minimise any possible risk of residue or contamination affecting research
Free up staff time from manual washing
Customise your machine with inserts and accessories designed for your lab's needs
Replacing an old lab washer with new technology
Miele's latest products are packed with design innovation and have impressive environmental credentials
New functionality can speed up your washing and drying of glassware
Save on space with a SlimLine model which is 250mm narrower than previous Miele lab washers with similar capacity
Our washers are designed with intuitive user interfaces and controls that are simple to learn
Replacing an underbench lab washer with a larger model
Have your requirements changed due to the pandemic? If it's time to upsize, your workload will flow much easier with a larger model
Speed up all aspects of your reprocessing and choose the perfect accessories to safely hold your glassware
Our SlimLine models offer maximum capacity with a minimal footprint
Miele produces spare parts for all machines for at least 15 years after a model is discontinued, giving you peace of mind for a long-term investment
For more details contact our lab team or take a look at our Time For Change microsite.