Miele lab washers - The obvious choice
Time for change.
A clear decision for analytically pure lab glassware.
Improve your lab processes now and access a saving of £250!

Times are changing, and the reprocessing of lab glassware is no exception. With a Miele lab glass washer you can now save money and enjoy the many benefits that come with automated reprocessing, including increased time and efficiency savings.
Secure your discount now!
Analytically clean results
A clear decision in favour of analytically clean laboratory glassware.
Times are changing, and the reprocessing of lab glassware is no exception. With a Miele lab washer you can now save money and enjoy the many benefits:
Combine maximum cleaning with optimum glass protection
Automate cleaning processes and reduce time and effort for lab staff
Increase efficiency with more capacity and special wash programmes
Reduce water, energy and chemical wastage
Excellent cost efficiency
Act now and secure a discount of up to £250!
1. Replace Manual Cleaning:
Benefit from a solution that will deliver consistently thorough cleaning quickly and easily, freeing up your staff for other duties.
2. Renew Older Equipment:
Enjoy improved quality control, greater reliability and reduced wastage with a Miele glass washer.
3. Upgrade Existing Miele Equipment:
With varying reprocessing requirements, upgrading to a lab washer with a larger load capacity offers you greater flexibility and further efficiency savings.
Make the change now to enjoy the many benefits of a Miele lab glasswasher.
Optimise your lab processes now and claim a discount of up to £250.
PG8583/93 lab washer
PG 8583 CD lab washer
PLW 6111/6011 SlimLine lab washer
Lab washers
Compact lab washers: PG 8583, PG 8583 CD and PG 8593
High capacity (e.g. up to 260 injector nozzles with combination of modules for laboratory glassware/modules for vials)

Modular basket programme for maximum flexibility

Convenient drying assistance – EcoDry (PG 8583) or efficient hot-air drying – DryPlus (PG 8583CD, PG 8593)

Link to process documentation possible

Further information on machine specifications can be found here:
To the products
SlimLine lab washer: PLW 6111 and PLW 6011
Max. usable volume: 225 l

Capacity/cycle: Up to 126 narrow-necked glasses or 121 pipettes, alternatively 468 test tubes or 84 laboratory bottles

Ergonomic loading and unloading thanks to telescopic racks

Flexible positioning of racks on up to 4 different levels with SmartLoad

Entire load in full view thanks to all-glass door and chamber lighting

Further information on machine specifications can be found here:
To the products
Customer benefits
PG 8583, PG 8583CD and PG 8593
Greater flexibility
EasyLoad: A new, modular basket concept offers maximum flexibility and intuitive operation as modules can be used in different combinations and can easily be reconfigured

Wide range of combination options guarantees flexibility in catering for different loads

Reduction in number of load carriers needed saves both on investments and storage space
Greater purity
Variable-speed pump for perfect spray pressure in all programme phases

The multi-stage filtration system is highly efficient in removing particles from wash water

Spray pressure and spray arm monitoring detects any loss in pressure as well as load items preventing spray arm rotation

Conductivity monitoring ensures required water quality
Highest of hygiene standards

Laser technology is used to weld the chamber sections to give a perfectly smooth, crevice-free finish offering no nooks or crannies where soil can accumulate

The removal of heater elements from the chamber eliminates a further potential source of a build-up of contamination and banishes the risk of damage to plastic items

Different nozzle forms on the spray arms ensure the forceful removal of persistent soiling and the uniform wetting of loads. Optimum arrangement of nozzles ensures full coverage of all surfaces
Highly efficient drying

EcoDry: The door of the PG 8583 opens automatically at the end of a programme once the temperature in the chamber drops below 70°C

DryPlus hot-air drying on the PG 8593/PG 8583 CD represents an ideal solution when dealing with intricate and narrow-lumened laboratory glassware and equipment
PLW 6011 and PLW 6111 lab washers
Compact machine dimensions combined with large chamber capacity

Small footprint with width of only 650 mm

3 levels with injector nozzles

Vertical clearance of up to 630 mm for large vessels

121 pipettes or 40 bottles (1 l) in a single cycle
Spotless results through combination of programme cycle and process chemicals

ProCare Lab process chemicals for perfect results

Thorough cleaning combined with the gentlest treatment of materials
Simple and efficient cleaning processes

Chamber, spray arms and filters made from high-grade stainless steel (DIN 1.4404/AISI 316L)

Conductivity monitoring for high-level process security*

Integrated water softener*

Heated boiler for shorter cycle times*

*Depending on model
Visual monitoring of chamber

Process control thanks to full glass door

Integrated chamber lighting

Automatic door lock
Wide range of load carriers

Range specifically designed for laboratory use

Maximum flexibility combined with intuitive use

Wide range of standard and configurable loading options

Option of reprocessing even the smallest items of laboratory glassware through to very large containers (up to 50 l)
System4Lab
1. Machines:
A range of innovative lab washers with individually selectable features - perfect hygiene for every application.
2. Components & process chemicals:
For the gentle yet thorough cleaning of laboratory glassware, Miele promotes the targeted and careful use of process chemicals.
3. Process documentation:
Our intelligent documentation software allows full traceability and the evaluation of cleaning processes.
4. Service
From pre-sales advice to financing, installation, maintenance and repairs - Miele is your first port of call when it comes to lab washers.
Download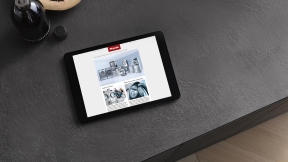 Current downloads
Click or tap here for the latest downloads on Miele Professional solutions for laboratories.
To campaign brochure
Contact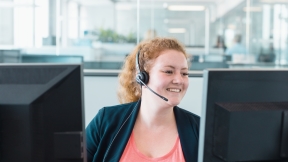 Contact us!
Any questions or do you need further information on our products?
Please use our contact form, send us an email or call us free of charge.
To contact