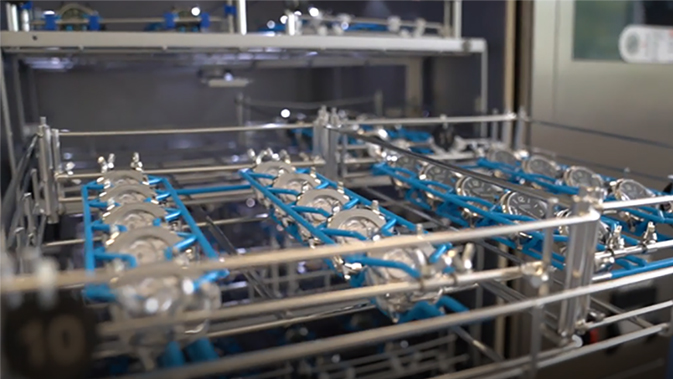 Four ways a Miele lab washer can do more than you might expect
Miele is world renowned as a leader in high performance professional laboratory glass washers. But our lab product range is used for much more than simply cleaning standard glassware.
Our customers around the world trust Miele machines for a wide variety of vital tasks. Here are just a few ways our products are put to innovative, important uses.
Product testing pasteurisation
Our PG8536 model features profitronic programming, meaning it can be set for long heating cycles.This makes it ideal for pasteurisation procedures.
High profile drinks companies use this Miele washer to perform product quality testing in their laboratories.
Bottles of drink samples are pasteurised in the machine and then checked by quality control scientists to ensure the colour, taste and consistency is as expected.
Circuit board cleaning
Technology companies, the military and laboratories use our PG8527 model to clean debris and impurities from circuit boards, giving them the peace of mind that these vital elements will perform effectively and consistently.
The PG8527 is the perfect model for this task, thanks to its twin pumps. Removing flux from some circuit boards requires a high dose of expensive cleaning chemicals and by recycling the main wash water, significant savings can be made.
Vehicle head lamps
Vehicle manufacturers use Miele lab washers to ensure the components of external vehicle lights are free from prints and residue before they are assembled and installed. This ensures the lights and internal reflectors perform to full efficiency.
Delicate glass components
We have helped companies effectively clean small and highly delicate glass items by creating bespoke racking and holders for these components, which will be used in high-performance technology.
Some examples include watch facias and parts, lenses for telescopes microscopes and even camera lenses used in satellites – all of which need to be free from all debris or residue prior to being installed.