How Miele products can help overcome laboratory work backlogs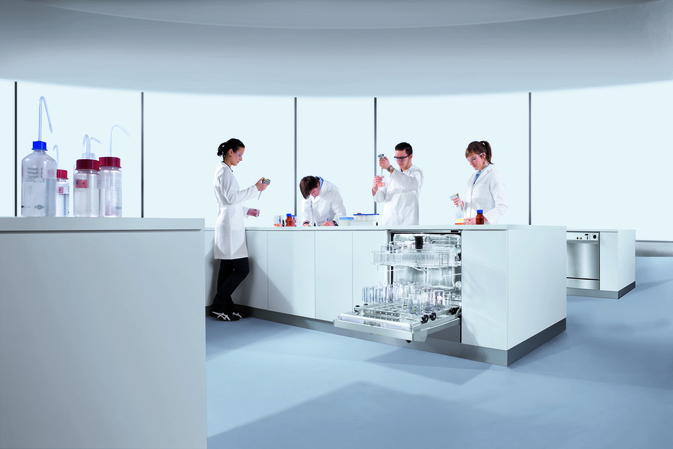 How Miele products can help overcome laboratory work backlogs
Since lockdown restrictions began to ease and more laboratories reopened, one of the biggest factors affecting our customers has been the huge backlog of work awaiting them once they returned to business as usual.
A combination of weeks or months out of the lab, reduced staff numbers due to social distancing, increased demand on a variety of lab services and the addition of more time-consuming routines, such as cleaning and sanitising, has put staff under extra pressure when working through the to-do list.
But with the right technology, there are plenty of ways to save time on daily tasks. Here are just a few of the ways that Miele products and services can assist in boosting productivity in the lab.
Wash your hands of hand washing
If your laboratory still reprocesses glassware by hand, you're losing significant chunks of staff time every day.
By making the switch to automatic reprocessing, you'll free up staff time while the machine runs its cycle, and by choosing a product with drying function you'll be able to have glassware back in use much faster.
Miele glasswashers' validated cycles also mean you won't need to worry about checking hand washed items for cleanliness or residue.
In with the new
If your lab is using an older glasswasher model, the chances are it is no longer performing at its optimum.Innovation is central to all Miele product design and our newer machines feature faster wash cycles, improved drying and ergonomic design features to make loading a breeze.You'll also benefit from more eco-friendly technology, reducing wastage of water, detergent or power.
Increase capacity
An upgrade to a larger capacity glasswasher can significantly increase your reprocessing capabilities.If you currently have underbench machines, you'll find that one of our SlimLine or large chamber models will make a huge difference on the amount and type of glassware you can load.Adding an extra machine means you can stagger load times for an even more efficient process.
Accessorise with style
Our latest range of Easyload accessories for underbench glasswashers, or SmartLoad for our SlimLine models, make it easier than ever to load machines and keep glassware safe.
Their new design makes loading a much quicker and simpler process as different sizes of glassware can be loaded on any injector.They can also accommodate our widest ever selection of glassware – from tiny lenses to 5 litre flasks.
Make 2020 a Time For Change
Until the end of 2020 Miele is running our Time For Change deal, offering £250 off the price of selected new professional glasswashers.This saving is available to new customers, or anyone upgrading an existing machine of any brand and can be used when purchasing any of the following lab washers: PG8583/93, PG 8583 CD, PLW 6111/6011 SlimLine.