Helping veterinary practices embrace hygiene and efficiency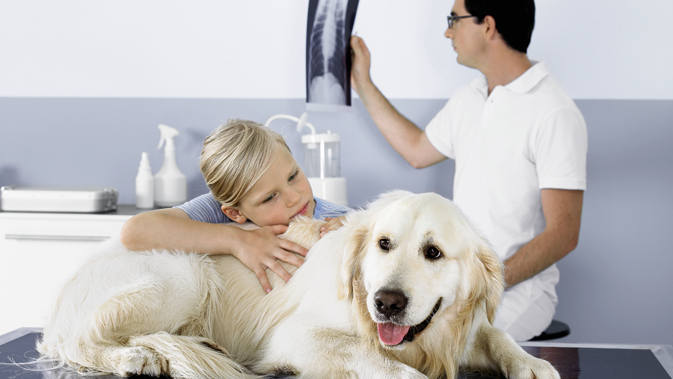 Helping veterinary practices embrace hygiene and efficiency
Keeping a busy veterinary practice or animal care clinic clean can be a challenge.
Staff have so many responsibilities to juggle and thoroughly cleaning items including medical equipment, surgical instruments, employee uniforms, bedding and blankets can be a time-consuming task which takes attention away from more important duties.
Miele Professional offers surgical-standard professional cleaning appliances for your veterinary practice which will save your staff time, improve hygiene standards and reduce the risk of infection. Hand washing or using standard domestic appliances does not achieve the same results and can be more time-consuming.
Here are some Miele appliances which could help complete your veterinary practice and take the work you do to the next level:
Washer disinfectors
Washer disinfectors by Miele Professional are ideal for cleaning and disinfecting laboratory glassware and medical equipment which you may use in your veterinary hospital, clinic or practice. With tried and tested programmes which produce perfect results every time, you can relax knowing that your equipment is completely clean and ready to be reused. The wash pressure is perfectly tailored to your requirements and outstanding results can be achieved even with instruments with a complex hollow design, which are traditionally tricky to clean.
Our PG 8582 washer disinfector has a quick EcoDry programme with AutoOpen technology. This means the machine's door opens automatically as soon as the temperature inside falls below 70C. This allows the moisture inside to escape so the washed items dry more quickly, saving you valuable time. It also has a crevice-free wash cabinet which means dirt cannot build up inside your machine.
The PG 8582 CD has the same features as the PG 8582 but also comes with an efficient hot air drying system known as DryPlus. Our PG 8581 Thermal disinfector uses moist heat to kill bacteria and viruses, helping you keep both your staff, customers and their pets safe.
For larger animal care clinics or veterinary hospitals, we have the PG 8536 washer disinfector which has a wide range of programmes and powerful wash technology to achieve outstanding results.
Laundry facilities
Washing blankets, bedding, cloths and staff uniforms in a normal domestic washing machine may seem adequate but most standard household appliances do not adhere to the strict standards needed within a clinical environment to stop the spread of infection and kill harmful viruses and bacteria.
Our Little Giants range of washing machines and tumble dryers use advanced technology to produce amazing results without taking up more space than a standard appliance. With their short washing and drying cycles, items can be clean and ready to use again in just 87 minutes. The Little Giants appliances have been devised to keep running costs to a minimum and use water and detergent efficiently to reduce the environmental impact.
They also include disinfection programmes to make dealing with contaminated items safer and easier.
The finishing touches
Other Miele appliances which could complete your veterinary practice, making life easier for your staff, include our vacuum cleaners. The Miele Complete C3 Cat & Dog Pro PowerLine - SGEF3 has a turbobrush and odour filter making it a great choice for cleaning an environment used by animals. It can efficiently pick up cat and dog fur and help eliminate any smells.
The Blizzard CX1 Cat & Dog Pro PowerLine - SKCF3 is a bagless cylinder vacuum with a range of accessories to handle almost any cleaning challenge. The Triflex HX1 Cat&Dog - SMML0 is a cordless stick vacuum which is highly effective at collecting animal fur and as it operates without a cord, it is extremely simple and convenient to use.
Miele also offers a comprehensive range of coffee machines, which can make delicious beverages for your staff and customers. Choose between a built-in and countertop appliance for a café-standard bean to cup experience.