Partner Case Study: DWK and Miele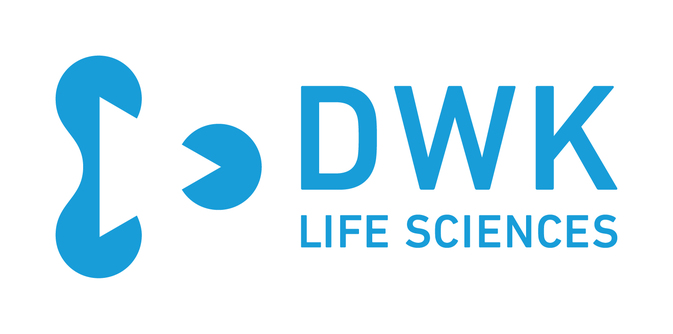 Partner Case Study: DWK and Miele
Synonymous with high quality laboratory glassware, DWK Life Sciences (DWK) has been a professional partner to Miele's laboratory division for more than 10 years.
The firm specialises in its proprietary borosilicate glass, which is extremely resistant to chemicals and temperature changes.
Both DWK and Miele were founded in Germany more than 100 years ago and are renowned for their commitment to quality, innovation and aftersales care, so it seems a natural fit for the two brands to work together for the mutual benefit of their customers.
The collaboration in the UK has taken various forms and the two brands often appear together at trade events, such as the industry flagship Lab Innovations.
The shared knowledge, research and expertise has resulted in a number of specific projects which ultimately make customers' lab lives easier.
AK Lab Brochure
Used as a reference tool by labs around the world, this key publication was produced to advise customers about the importance of careful glassware reprocessing to ensure long and effective product life.
This in-depth brochure gives insight and advice to proactively answer common questions which customers frequently put to both Miele and DWK.
As well as safety advice and avoiding breakages, it gives tips on maintaining functionality. For example, if a volumetric flask is washed at too high a temperature it can affect the accuracy of its measuring capability.
This helpful guide can be downloaded by any existing customers or those looking to invest in a new glasswasher.
Product development
The brands have worked together to create innovative features in new products.
For example, DWK's bottle carrying system is a device which is attached to larger bottles to help carry and pour with ease. The device remains attached to the bottle, so needs to be washed effectively within a glasswasher.
These products were tested at Miele's German headquarters in test wash conditions using dye on the product during various wash cycles. Thanks to the results, DWK could advise customers with confidence on the best options for washing their bottle carriers.
Miele also offered advice for the DURAN® TILT bottle – a glass cell culture bottle designed to make it easier to insert and remove pipettes.
Miele made recommendations on how the unusually shaped bottle and its accessories could best be cleaned so DWK customers could have peace of mind.
Problem solving
One of Miele's sales and service partners had an issue with a type of measuring cylinder that did not properly fit with any injector module when washed. DWK provided product samples to Miele to enable the development of a module that would accommodate a broader range of measuring cylinders, giving better value for customers.
DWK's UK, Ireland and Benelux sales manager, Siobhan Hudson commented: "If a customer requires lab glassware, then it is almost certain they will have a glasswashing facility, which is why this partnership offers so many synergies.
"The joint video we created highlights the collaboration between two premium brands and was an excellent opportunity to highlight not only our DURAN YOUTILITY printable labels, but the cleaning power and features of Miele glass washers."
National account manager for medical and decontamination at Miele, Nadine Bellamy-Thomas, said: "The focus of this partnership is always to bring benefits to our customers and potential customers. By using our combined experience and knowledge of glassware itself and reprocessing technology, we can advise customers much more holistically and work together to make labs more efficient and more sustainable."