Miele washer disinfector aids in Ventilator Challenge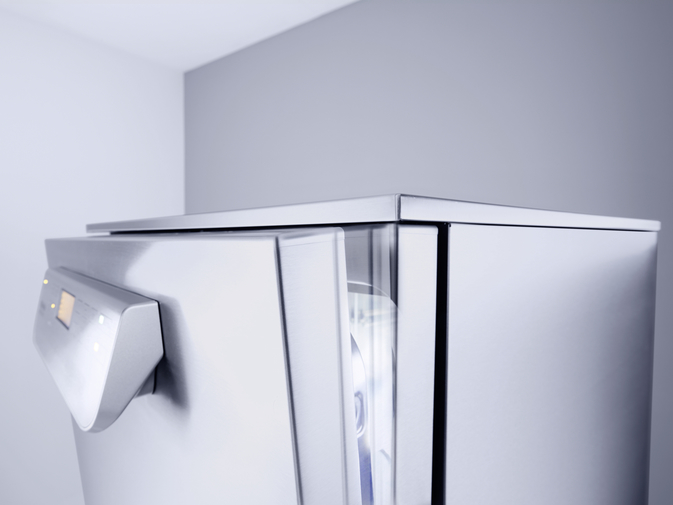 Client: Ford and MPB Industries
Partner: The Scientific Instrument Centre (SiC)
Project: Ventilator Challenge UK to assist in the fight against covid-19
What they needed:
The Ventilator Challenge UK consortium is a group of companies that are responding to the Government call for help by providing their expertise and facilities for the design and manufacture of emergency ventilators.
Ford UK is a key member of the consortium and accepted the challenge to produce 15,000 Penlon ESO 2 ventilators at its Dagenham plant by July 2020.
An essential part of the ventilator breathing circuit is continuous airflow measurement, which is carried out by gas flowmeters.
As there are two flowmeters in each ventilator, this meant that Penlon's flowmeter supplier, MPB Industries, had to deliver 30,000 flowmeters to Ford in the very aggressive timescale required.
Each flowmeter's production starts with glass tubes that pass through 20 different manufacturing processes, leaving the tubes dirty on the inside as well as the outside. Cleaning the tubes by hand before fitting into the flowmeters was time consuming and produced variable results.
To enable production levels to reach the required rate, MPB needed an automated cleaning solution that produced consistently spotless tubes on each cycle.
Product purchased: PG 8581 washer disinfector
How SiC and Miele helped:
MPB approached SiC for a product to meet their needs, having been a customer for more than 25 years.
The PG 8581 was chosen because of its operational cost-effectiveness and functional flexibility.
Miele worked with colleagues in Germany, who were also in national lockdown, to secure a product from stock and have it delivered directly to the end customer in just four days.
SiC engineers installed and commissioned the product ready for use.
Paul Whitwam, SiC sales manager said: "The flexibility of the Miele Professional range meant that we could build a solution based on any one of several models depending upon availability. The Miele range has been designed for each model to accept the very wide range of inserts needed for specialist as well as general applications."
What the client said:
For 30 years we had been washing manufactured glass flow tubes by hand, using bottle brushes, warm water and detergent. Due to the fragile nature of the tubes at this stage and the level of cleanliness required, we didn't think a machine wash was possible. We had tried a domestic washer in the past and the results were not favourable.
When the Ventilator Challenge UK project came along we knew that we would struggle to keep up with demand and so fortunately SIC were able to recommend and source the Miele PG 8581 and accessories which has produced great results. This machine has significantly improved our turnaround time and freed up valuable man hours which we have then allocated to other areas of the project.
Jason Bennion, Managing Director of MPB Industries