Don't let glassware contamination compromise your research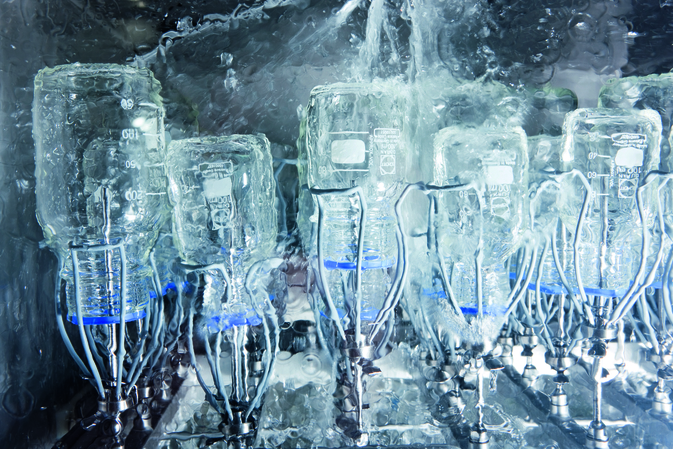 No matter how carefully you plan an experiment or how hard you and your team work, if your laboratory glassware is not cleaned effectively your research will suffer.
Even microscopic traces of foreign materials left on your equipment can cause errors in results, which could have an impact on your overall findings. Many laboratories go to great lengths to avoid the cross-contamination of samples but don't put the same amount of thought into ensuring their glassware is cleaned effectively.
Some laboratory workers may prefer the traditional method of handwashing their glassware but this is likely to leave items covered in residual contaminants even if they appear clean to the human eye.
Common contaminants
Materials which are often found on laboratory glassware include:
Traces of chemicals used in previous experiments
Food particles including fat or protein left over from analysis of samples
Residue from detergent used to clean the equipment
Bacteria and microbes
Grease, especially if glassware has been handled without gloves
It is also important to clean any new laboratory glassware before it is used for the first time as unused glass is alkaline and must be treated with acid to make it neutral.
Contaminants can cause unexpected results and lead to the creation of unwanted products if the materials you use react with the impurities on the glassware. There is also the risk they may reduce the useful life of buffers and reagents and cause them to become unstable.
Using a laboratory glassware washer from Miele will help safeguard your results and ensure your equipment meets the required standard of cleanliness for whatever experiments or research you might be undertaking.
State-of-the-art technology
Our machines use the very latest technology to ensure laboratory glassware is cleaned thoroughly and efficiently, removing all traces of dirt, impurities and residual materials. Purchasing a new glassware washer is a significant investment but it can save you valuable time, reduce the likelihood of errors and extend the life of your equipment.
Our glassware washers and washer-disinfectors have 13 standard programmes to suit most levels of soiling and can be programmed for a customised cycles. Features offered by some of our Miele Professional models include:
Variable speed circulation pumps which can adjust the speed and wash pressure to suit your individual requirements
DryPlus – hot air drying which is highly effective in making sure hollow body instruments and narrow-lumened laboratory glassware are completely dry and ready for use
AutoOpen – the washer's door opens automatically at the end of the reprocessing cycle to allow the items inside to dry more quickly
For further information contact the Miele laboratory team today on lab@miele.co.uk.