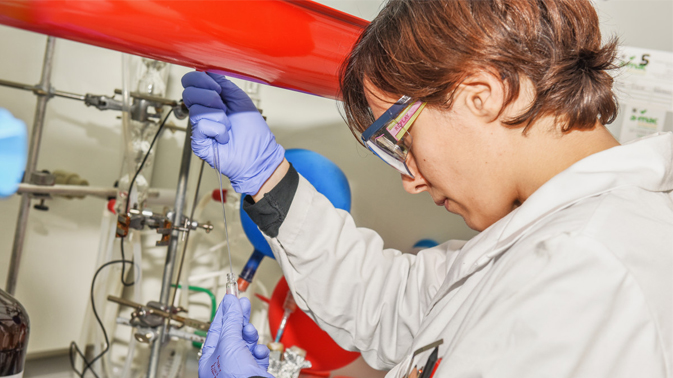 University of Aberdeen continues to use Miele lab Machines to run at full potential
The Institute of Medical Science at the University of Aberdeen is the largest medical campus in Europe. The technicians who work there are responsible for the sterility of the laboratories and equipment. Eileen Simpson, who works at the Institute, looks after the washing up unit that services all of the glassware used by students whilst conducting their various experiments in the labs. Due to the number of students there is always a large volume of glassware and other laboratory equipment that needs to be sterilised.
When Eileen started working at the Institute, there were already Miele Professional laboratory machines on site. Having used Miele Professional products in her previous position, Eileen was in no doubt that the machines could provide unrivalled sterilisation performance throughout their long lifespan. When it came to upgrading the laboratory machines, Miele Professional proved to be a natural choice, given its track record of providing quality products to the Institute.
Eileen went through dealer CAS Duncan, who advised on the best models to invest in and conducted the installation. Commenting on her experience with CAS Duncan, Eileen remarks: "From start to finish they showed complete professionalism with the advice and service they provided. They made the transition from our old machines to our new set-up seamless."
Eileen continues: "The Miele Professional laboratory machines make our system run efficiently and gives us very little down time. The performance and reliability is great, helped by the regular servicing of the machines and continued support given by CAS Duncan. I would recommend Miele Professional machines to other laboratories, without a doubt. The variety of cleaning programmes that the Miele Professional machines offer makes it very easy for us to cover all our needs. The backup service supplied by CAS Duncan helps our system run at its full potential, complementing the machines perfectly."