2019 round up: Our top product releases of the year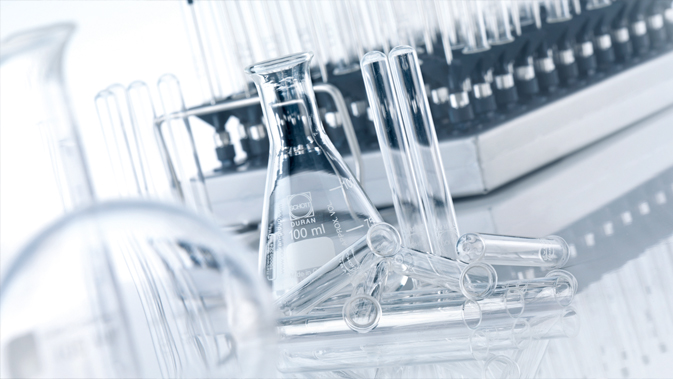 The year just gone saw some outstanding product launches from Miele, specifically for our laboratory customers throughout the UK.
From innovative accessories to groundbreaking reprocessing technology, we have been proud to introduce new items to our product portfolio that continue our commitment to making our customers' lives easier.
Here's a summary of our 2019 introductions – with plenty more to come this year.
SlimLine washer range
The new SlimLine glasswasher range from Miele provides maximum capacity with a minimal footprint and is designed to make daily tasks easier and safer.
The freestanding washers are just 650mm wide – 250mm narrower than previous Miele lab washers with similar capacity – but have a large load capacity thanks to the chamber height of 540mm (two rack levels) or 690mm (three rack levels), plus telescopic interior racking.
SlimLine boasts ergonomic design for comfortable loading and its 316L grade stainless steel chamber comes as standard, providing resistance against rusting and exposure to acid or alkali.
Features include 40 wash programmes, faster wash cycles and improved water efficiency. And hundreds of SmartLoad accessories are customisable and designed to securely hold of a wide selection of lab glassware, reducing the risk of in-wash breakages.
Users can customise wash cycles via the easy-to-clean SoftTouch glass control panel. The full glass door and interior lighting allow easy viewing of contents.
Optional features include an electric boiler providing fast heating on short cycles, electric powered hot-air drying system features an integrated HEPA H14 filter, a conductivity monitor to minimise any carry-over residue and in-built water softening capability.
As with all Miele machines, parts will remain available for 15 years after the item goes out of production.
EasyLoad
Miele's latest range of laboratory washer accessories makes loading times shorter, helping to save valuable research time.
The EasyLoad collection, for under-bench PG model washers, is flexible and robust, featuring a new injector design which means any item can be placed over any injector, without the need to manually adjust heights.
Water is pushed out through the sides of the injector tip, as well as vertically, so items are cleaned effectively even if glassware is resting on the top of the injector. This saves loading time and makes it simpler to train staff on operation.
With just three rack options, it's a quick decision to choose the right accessory for your needs. EasyLoad can be simply retrofitted to existing baskets. Just a few clicks and you're away!
Item-specific glassware injectors
In response to customer demand, our technical team created a selection of new injector inserts to make it easier to reprocess large and delicate items of laboratory glassware.
Out now is our A612 injector, designed to reprocess glassware items up to 10 litres in capacity on our large chamber (PLW86**) models.
And available now to pre-order is the A313 for large glassware in our underbench range, capable of reprocessing glassware up to 5 litres, such as round bottom flasks, Duran bottles, Erlenmeyer flasks and volumetric flasks.
The A312 insert, specially designed for the reprocessing of viscometers, is also available to pre-order, to keep this highly delicate and specialist item of glassware safe and ensure they are cleaned thoroughly every time.
For more information contact lab@miele.co.uk.