Pet peeves: The benefits of an efficient and effective laundry for vets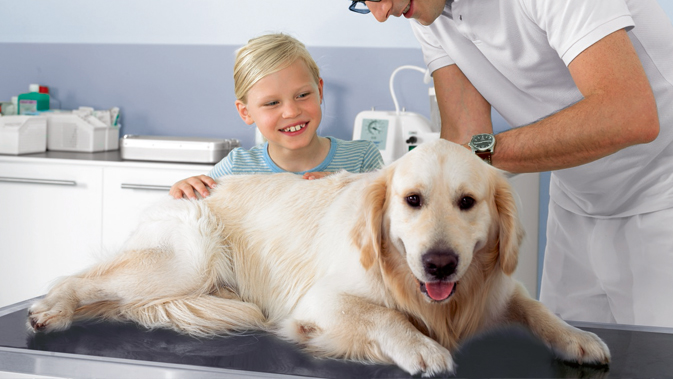 Pet peeves: The benefits of an efficient and effective laundry for vets
For most vets, laundry is fairly low on the list of priorities when it comes to practice management. Yet as many of our vet customers will attest the benefits of having an effective and efficient laundry on-site far outweigh the costs. Yet according to research that we carried out last year, almost half of vet practices who do have a laundry on-site are using a domestic washing machine, which are ill prepared to manage the day to day laundry needs of a busy vet practice. And here's why.
Be reassured: Using a professional washing machine can help vet practices to maintain hygiene standards easily and effectively. According to British health guidelines, laundry must be washed at above 65°C for at least 10 minutes, 71°C for at least three minutes or 82°C for at least one minute in order to kill bacteria. Most domestic machines are not able to reach and maintain those temperatures to make them effective at killing deadly bacteria.
With dedicated disinfection programmes as standard on most commercial machines, laundry can be washed with the assurance that it will kill off all bacteria and germs. This is vitally important when it comes to staff uniforms as some are washed at home, and domestic machines aren't able to disinfect them as effectively. And with hygiene being a big concern for clients, knowing that infection control guidelines are being met can help enhance the practice's reputation for hygiene and cleanliness.
Go pro: Domestic machines aren't built to handle the daily, heavily-soiled laundry needs of a busy practice and as a result may not last as long, meaning additional money may need to be spent on a new model, more often. Not to mention the inconvenience of stacks of dirty laundry piling up while you buy a new one and wait for delivery. Commercial machines on the other hand are typically tested to a higher degree than domestic models for durability and their ability to handle frequent use.
Then consider the specialist functions and settings available on a professional machine – such as hair removal options - which mean no blockages or having to clear drains. Unlike a domestic machine, a commercial machine should also be WRAS compliant – a necessary regulation to prevent cross contamination caused by soiled laundry in a care environment. Commercial machines are fitted with a valve that prevents waste water flowing back and contaminating the fresh water supply.
On time: One of the challenges for vet practices who use an outsourced laundry service is the turn around time required. While some laundry providers may offer a next day service, many vets have to wait for a collection date that can be later in the week. Other laundry providers often require a minimum load weight before they will take it. That means that for many practices dirty laundry often piles up and becomes a greater infection risk. It also means that potentially bedding, towels and uniforms are in short supply, which could have an impact on the overall, day to day, running of the practice. Having a commercial washing machine and dryer on-site means that practices can wash as and when they need to. And different load programmes mean that there's no need to wait for laundry to pile up before washing as the machine will recognise the weight and load detergent and water appropriately.
Cost effective: Many vets' practice managers are concerned about the rising costs of laundry services. As one of our customers, Donald S McGregor & Partners – a veterinary practice based in Thurso - told us, cost was one of the main reasons for bringing a laundry facility in house. Working with Miele partner Thain Group, the largest commercial laundry equipment provider in Scotland, the practice worked out costings for average electricity and detergent consumption per wash and found that even with an investment in a machine and dryer, ongoing servicing and the electrical and plumbing work required, it was still a far most cost-effective proposition than sending laundry out.
Space saving: We know that space is always a challenge for vet practices, with every square foot accounted for. Many practices are put off creating an on-site laundry because of the space it requires. Yet some professional washing machines and dryers aren't much bigger than a domestic one, and are often stackable so won't take up valuable floor space.
Having an on-site laundry is more cost effective than most vets think. Overcoming issues with space, hygiene and cost by using a professional washing machine and dryer will pay back the practice and its staff over and over. And compliancy with regulations can help with the practice's reputation amongst it's client base. Knowing that their darling dog, cat or rabbit is well looked after, wrapped in clean towels and lying in its clean bed post-surgery will mean a lot to pet owners.