Product Detail
GBP
Free delivery on accessory orders over £15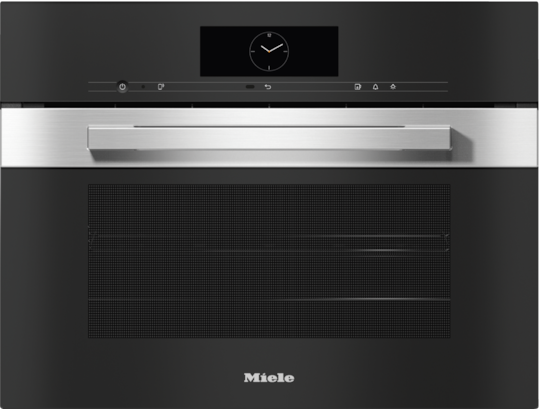 DGC 7840
XL Steam combination oven for steam cooking, baking, roasting with wireless food probe + menu cooking.
---
Your exclusive advantages
Exclusive to Miele
DualSteam
All-round expert for even results
Maximum enjoyment: the steam spreads evenly and rapidly – for perfect cooking results.
Exclusive to Miele
Combination cooking
Moisture and dry heat: the ideal combination
Pure enjoyment: perfect results when baking and roasting with a combination of dry and moist heat.
3-in-1 principle
Everything in one appliance
A space-saving combination: oven mode, steam cooking and combination cooking for maximum flexibility.
Exclusive to Miele
Stainless steel oven compartment with PerfectClean
Professional features
High-quality and easy to clean: our combination steam ovens all feature a stainless-steel oven compartment.
Exclusive to Miele
Motorised lift-up control panel with SoftClose
More than just a control element
Convenient: open and close the lift-up control panel with a tap of a finger to reveal the water container.
Exclusive to Miele
Mix & Match
Intelligent assistance
The Miele@mobile app suggests three types of food that can be cooked simultaneously.
Features depend on model – images are only examples and used for explanation purposes
Universal tray with PerfectClean (1)
Baking and roasting rack with PerfectClean (1)
FlexiClip runners with PerfectClean (1)
Removable PerfectClean side runners (pair) (1)
No. of perforated stainless-steel cooking container (2)
No. of solid stainless-steel cooking containers (1)
Descaling tablets (2)
Whether you are looking to replace an appliance or plan a new kitchen – you will find all the relevant installation drawings for your Miele appliance here. Please note that our products should only be installed and maintained by authorised experts. In the event of queries, please ring us for some no-obligation advice!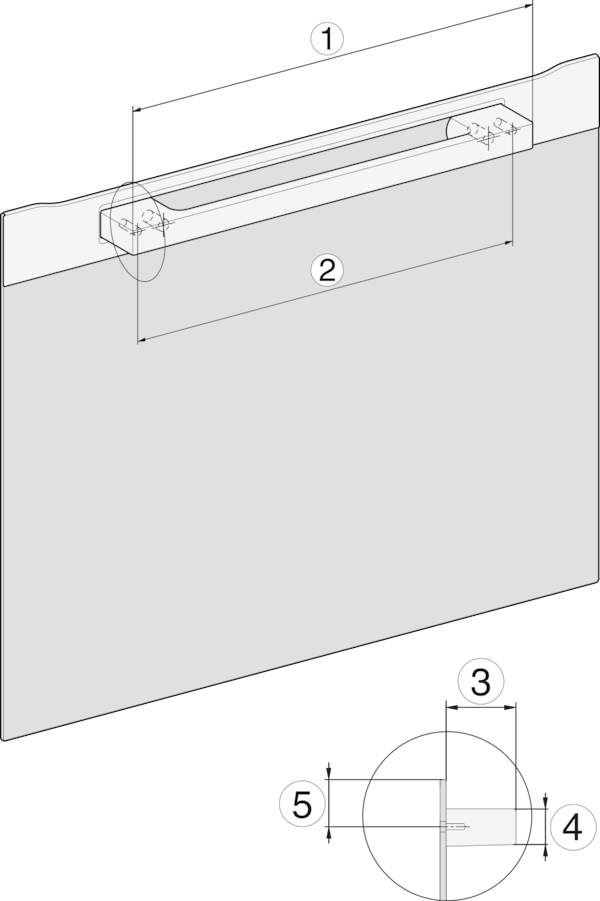 Descriptions
DG2840, DG7x40, DGC7x4x, DG7x6x, DGC7x6x, DGD7635, DGM7x4x, DO7, H28B/BP, H7x4xB/BM/BP, H7x6xB/BP, installation drawing
1) 400 mm
2) 360 mm
3) 47 mm
4) 24 mm
5) 32.5 mm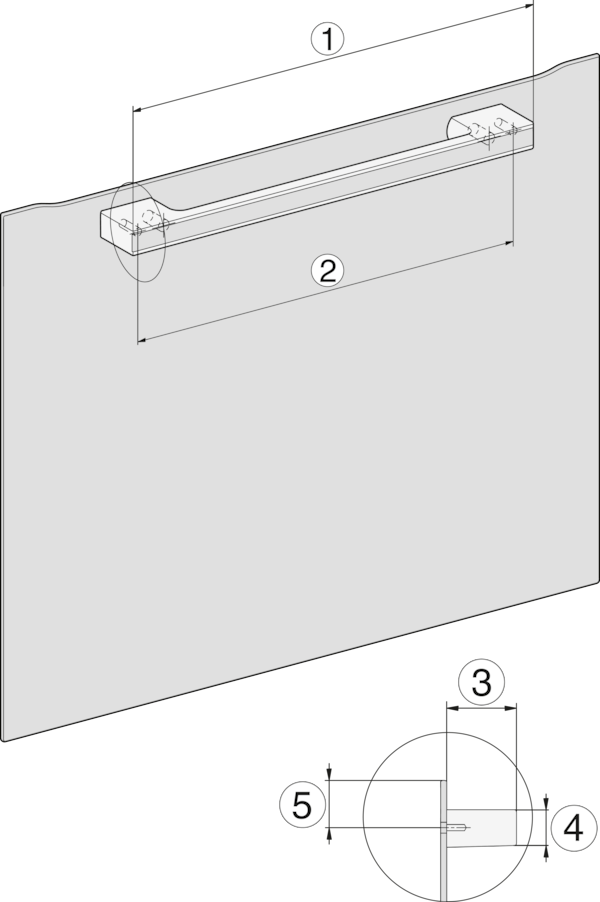 Descriptions
DG7x40, DGC7x4x, DGC7x6x, DG7635, DGM7x4x, DO7, H2860B/BP, H7240BM, H7x40BM, H7x4xB/BP, H7x6xB/BP, installation drawings
1) 400 mm
2) 360 mm
3) 47 mm
4) 27 mm
5) 32.5 mm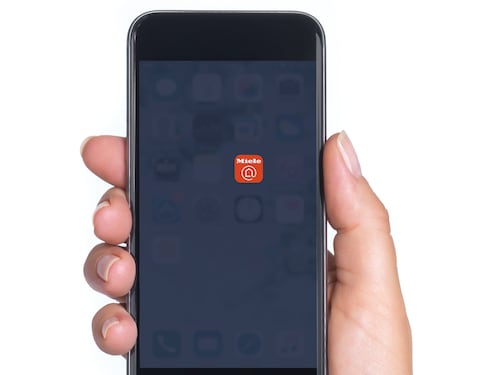 Monitor your Miele appliances while you are on the go.
With the Miele@mobile app for your smartphone or tablet you can now connect all your Miele appliances and benefit from its smart home features.
1 .
Free delivery on all orders over £15.00. A delivery charge of £6.00 is applied to orders under £15.00. Installation of new appliances and recycling of old appliances is available at an extra charge. For all built-in appliances please call 0330 160 6630 to arrange this.
Subject to technical changes; no liability accepted for the accuracy of the information given. See General Terms and Conditions in footer for additional details.