Product Detail
GBP
Free delivery on accessory orders over £15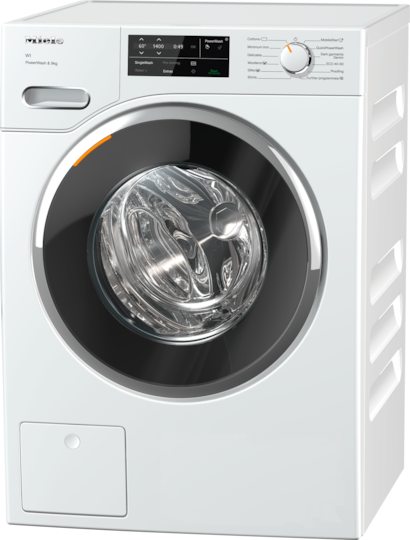 WWG 360 WCS PWash & 9kg
W1 Front-loading washing machine with QuickPowerWash and SingleWash – best wash results in no time.
---
Your exclusive advantages
Exclusive to Miele
Honeycomb drum
Perfect laundry care
Gentle care: the hexagonal sculptured surface of the drum allows garments to glide on a thin film of water.
Exclusive to Miele
CapDosing*
Convenient and eco-friendly dispensing
Easy & sustainable: optimum dispensing of special detergents, fabric conditioners & additives with CapDosing.
Exclusive to Miele
PowerWash
Revolutionary economy with every load
Clean, quick and especially energy-efficient for small loads.
Domestic appliance networking with Miele@home*
Cleverly networked
Make your life smart: thanks to Miele@home, you can cleverly network your domestic appliances – for more options.
Exclusive to Miele
SingleWash
Wash single items – but quickly and economically!
Efficient solution for individual items: wash a favourite blouse faster, more economically and gently than ever.
Features depend on model – images are only examples and used for explanation purposes
3 Caps
Voucher for Miele detergent
Supplementary products and accessories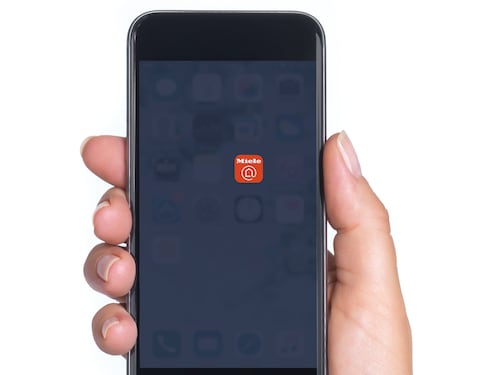 Monitor your Miele appliances while you are on the go.
With the Miele@mobile app for your smartphone or tablet you can now connect all your Miele appliances and benefit from its smart home features.
1 .
Free delivery on all orders over £15.00. A delivery charge of £6.00 is applied to orders under £15.00. Installation of new appliances and recycling of old appliances is available at an extra charge. For all built-in appliances please call 0330 160 6630 to arrange this.
4 .

Click on the following a href="https://www.miele.com/media/ex/com/Testkriterien_Hygiene-Siegel.pdf"link/a for details of our hygiene test methods.

5 .

For details please refer to our warranty terms and conditions for water protection in the warranty booklet.

6 .

During the development phase of the W1 washing machine series, Miele tested models and core components in 5000 wash cycles (= 5 wash loads per week for 50 weeks per year) in various programmes. More: miele.de/20years

8 .

Additional digital offer from Miele & Cie. KG. All smart applications are made possible with the Miele@home system. The range of functions can vary depending on the model and the country.
Subject to technical changes; no liability accepted for the accuracy of the information given. See General Terms and Conditions in footer for additional details.