Product Detail
GBP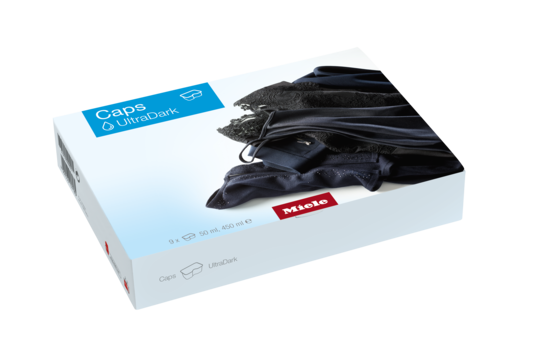 WA CUD 0901 L
UltraDark caps 9-pack special detergent for dark and black laundry.
Colour-protection formula for gentle cleaning
Anti-pilling effect: protects your garments from discolouration
Dispensed exactly and easy to use
Retains colour intensity and brightness
For 9 wash cycles in all Miele W1 washing machines
---
Your exclusive advantages
User convenience (1)
Exclusive to Miele
CapDosing
The perfect addition for special applications
Convenient capsules: Dispense special detergents, fabric conditioners and additives using single use capsules.
Cleaning performance (1)
Perfect results
Perfect results every time
The specially developed formula for Miele washing machines gives reliable, perfect washing results.