Miele dishwasher sizes
Which niche size is available in your kitchen?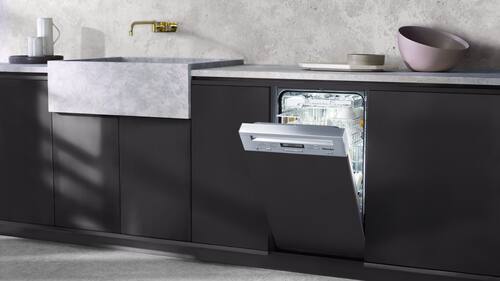 Slimline dishwashers from Miele
(81 cm high, 45 cm wide)brIdeal for small households where space is at a premium, but which still require everything a Miele dishwasher has to offer. Our 45 cm dishwashers are on a par with their bigger brothers: Miele's slimline 45 cm wide dishwashers also feature a cutlery tray, low energy consumption and a highly convenient basket design.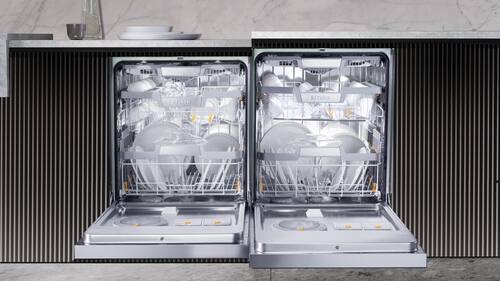 XXL dishwashers
(85 cm high, 60 cm wide)brBuilt-under, semi-integrated and fully integrated dishwashers from Miele are also available as XXL models. They are suitable for kitchens with a building-under height of 85 cm and above. Ideal for new kitchens with a higher worktop. XXL dishwashers offer up to 25 % more loading capacity in the upper basket for greater flexibility and more space for items such as stemware, mugs and plates with a diameter of up to 23 cm.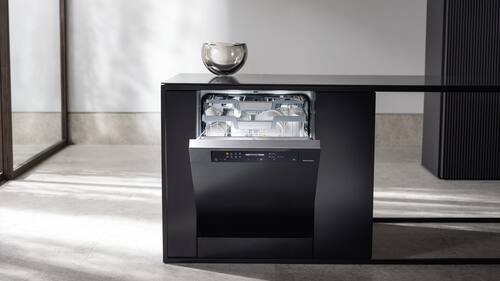 Standard dishwashers
(81 cm high, 60 cm wide) brFor the standard niche in the majority of traditional households with a building-under height from 81 cm.
Features depend on model. Images are only examples and used for explanation purposes