W1 with PowerWash 2.0
Cleaning performance: 10 % better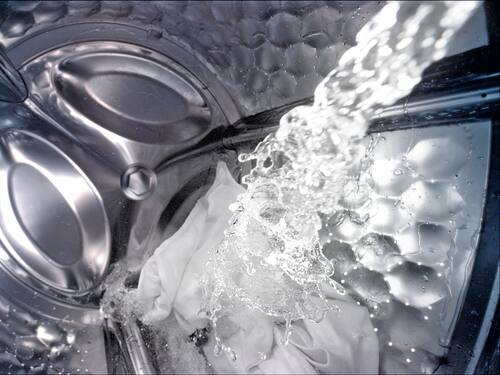 Exclusive to Miele
Future technology for cleanliness and efficiency
Innovative ideas are needed for the future that benefit not only us but the environment too. With PowerWash 2.0 Miele revolutionises washing – for the benefit of everyone. PowerWash 2.0 combines cleaning performance and energy efficiency at a speed which has never been achieved before in laundry care. Never before has it been possible to wash so effectively and economically at the same time. This gives you more flexibility and the certainty of economical washing. Achieving more with less - that is innovation made by Miele.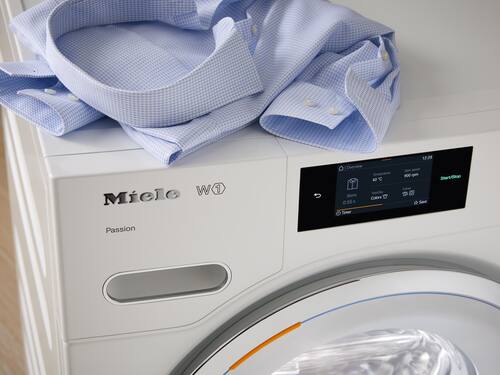 Exclusive to Miele
Save money on small loads
Even small wash loads are washed cost-effectively. The innovative wash technology ensures particularly low water levels, thus saving energy for heating the water. Using the SingleWash button, you can even save money when washing individual items like your favourite T-shirt.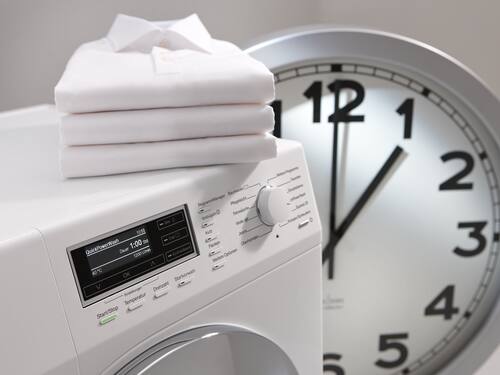 Exclusive to Miele
Superior wash performance in the shortest of times
Miele sets new standards with PowerWash 2.0. With its washing technology, Miele not only guarantees exceptional washing performance, but also short cycle times as well. No wash programme takes more than three hours, including the Cottons Eco energy-saving programme. The QuickPowerWash programme has your laundry clean and fresh in less than one hour.brThis has been confirmed by the renowned WFK Institute for Applied Research GmBH in Krefeld:brQuickPowerWash: excellent cleaning results in less than one hour.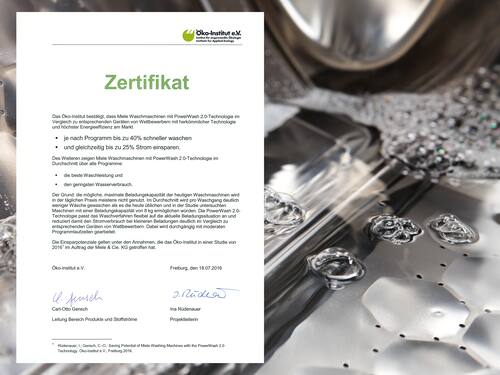 Exclusive to Miele
Migliore prestazione testata
The outstanding energy efficiency of Miele W1 with PowerWash 2.0 is confirmed by the German Öko Institute e. V. (German Ecological Institute). Under everyday conditions Miele's appliance washes up to 25 % more economically and, depending on the selected programme, up to 40 % faster than appliances from other reputable manufacturers – achieving the best cleaning results with the highest energy efficiency on the market.
Features depend on model. Images are only examples and used for explanation purposes