Miele TwinDos®
The best liquid detergent system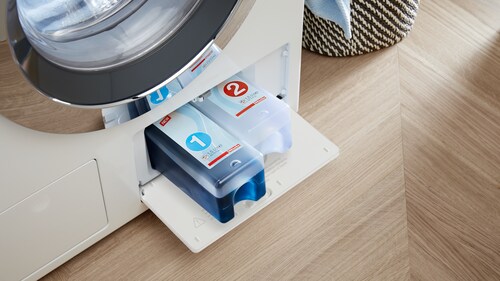 Exclusive to Miele
UltraPhase 1 guarantees perfect cleanliness and brilliant results on colours and white laundry. With UltraPhase 2, bleaching agent is added at the ideal moment to ensure that even stubborn stains are removed completely.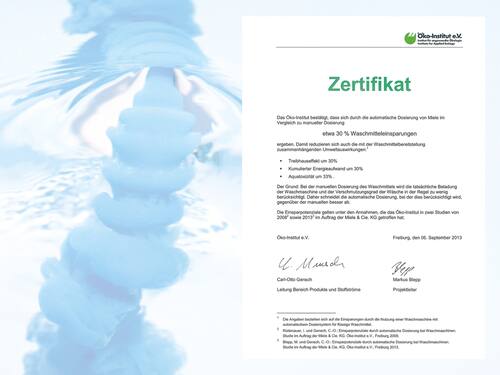 Exclusive to Miele
By the way, such accurate dispensing is difficult to accomplish manually. This is also certified by the ecological institute Öko Institute e.V. in Freiburg, Germany, which confirms a 30 % detergent saving potential thanks to the automatic dispensing feature from Miele.
Features depend on model. Images are only examples and used for explanation purposes
1 .

According to testing by the Öko-Institut e. V. of 06/09/2013: "Energy saving potential thanks to automatic TwinDos dispensing on the washing machines"
Subject to technical changes; no liability accepted for the accuracy of the information given. See General Terms and Conditions in footer for additional details.