Overview of the installation options
How would you like your appliance to be installed?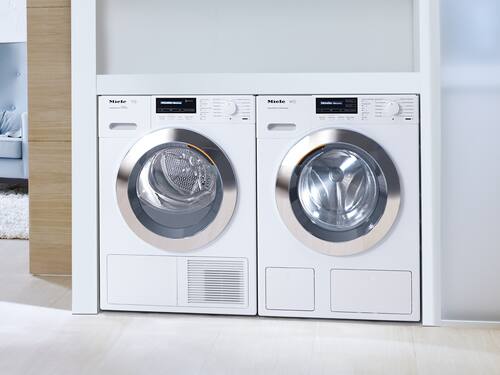 Built-under
De Miele-toestellen van de ChromeEdition met recht bedieningspaneel zijn geschikt voor onderbouw als de inbouwhoogte onder het werkblad 82 tot 85 cm bedraagt. In dit geval wordt het bovenblad vervangen door een onderbouwset (bijv. UBS W 1/G of UBS T1/G).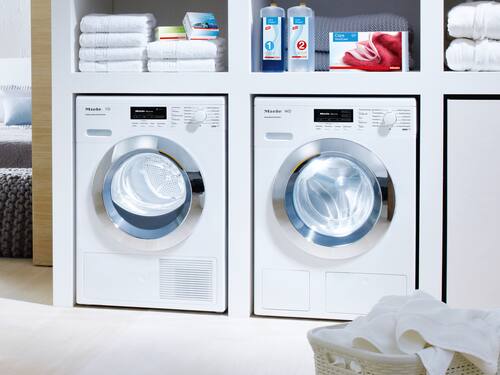 Slot-in
Alle Miele-voorladers kunnen onder een werkblad met een nishoogte van ten minste 85 cm worden geschoven. Het bovenblad wordt bij deze oplossing niet losgehaald. Vooral de toestellen van de W1 ChromeEdition met recht bedieningspaneel en de toestellen W1 WhiteEdition zijn hier geschikt.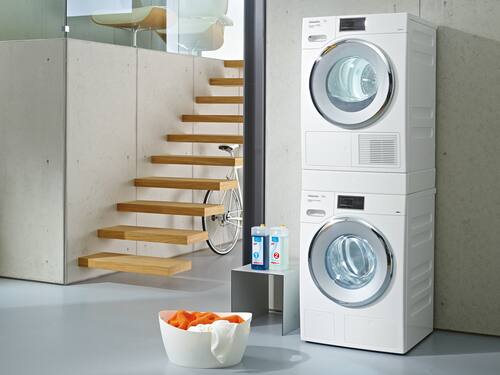 Washer-dryer stack
Le lavatrici e le asciugatrici Miele si affiancano perfettamente a livello tecnico e visivo. Potrete quindi posizionarle una di fianco all'altra e caricare comodamente il vostro bucato lavato nell'asciugatrice. Vantaggiosa dal punto di vista ergonomico è la ChromeEdition con pannelli diagonali. Lo zoccolo WTS 510 (accessorio) consente di ricavare un pratico spazio al di sotto dell'apparecchio a una buona altezza di lavoro.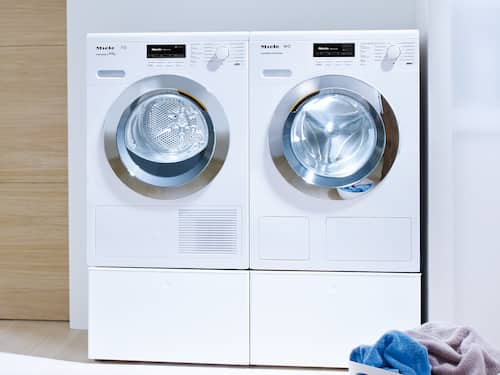 Side-by-side
Technically and visually, Miele washing machines and tumble dryers match each other perfectly. This allows you to install both appliances side by side and easily transfer freshly washed laundry to the tumble dryer. ChromeEdition models with slanted control panels offer ergonomic advantages. A plinth, e.g. WTS 510 (optional accessory) creates practical storage space below the appliance – and a convenient working height.
Features depend on model. Images are only examples and used for explanation purposes