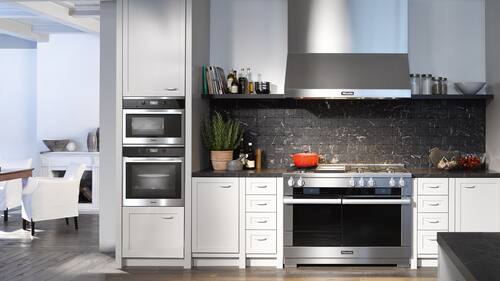 Ranges in combination with ContourLine 
A harmonious balance requires flawless symmetry in form, function and features. The design of Miele Range appliances was developed with the PureLine and ContourLine built-in Generation 6000 appliances in mind. Materials, colours and user interfaces excellently complement each other. 
Features depend on model. Images are only examples and used for explanation purposes
Subject to technical changes; no liability accepted for the accuracy of the information given. See General Terms and Conditions in footer for additional details.