FragranceDos
Fragrant laundry just the way you like it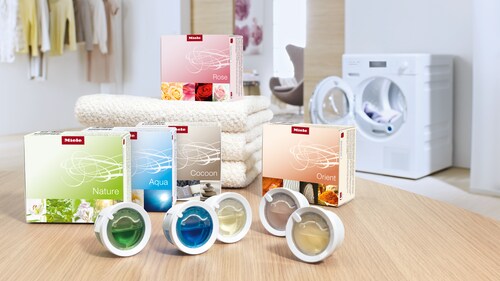 Exclusive to Miele
Kopš šī brīža Miele veļas žāvētājs nodrošinās noturīga, sabalansēta aromāta baudījumu. Jaunie Miele smaržu flakoni žāvēšanas laikā piešķir veļai jūsu visiecienītāko smaržu. Jūsu veļa būs ne tikai īpaši mīksta, tā arī lieliski smaržos. Izvēlieties no 5 dažādiem aromātiem savu iecienītāko. brSmaržu flakonu* vienkārši jāievieto pūku filtrā, kuram var viegli piekļūt, un tas vienmērīgi aromatizēs veļu. Aromāta intensitāti var regulēt, pagriežot flakonu. Neatkārtojams svaigums katrā žāvēšanas reizē!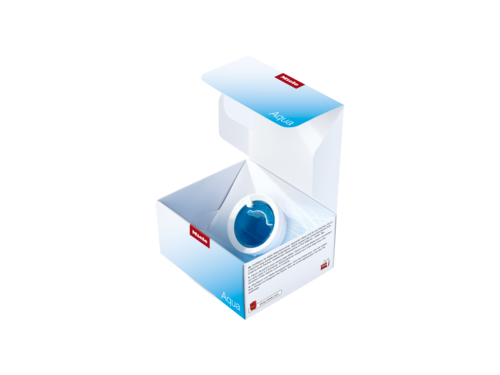 Exclusive to Miele
Fragrant laundry just the way you like it
When purchasing a tumble dryer with FragranceDos* you will receive a complimentary Aqua fragrance flacon.
Features depend on model. Images are only examples and used for explanation purposes